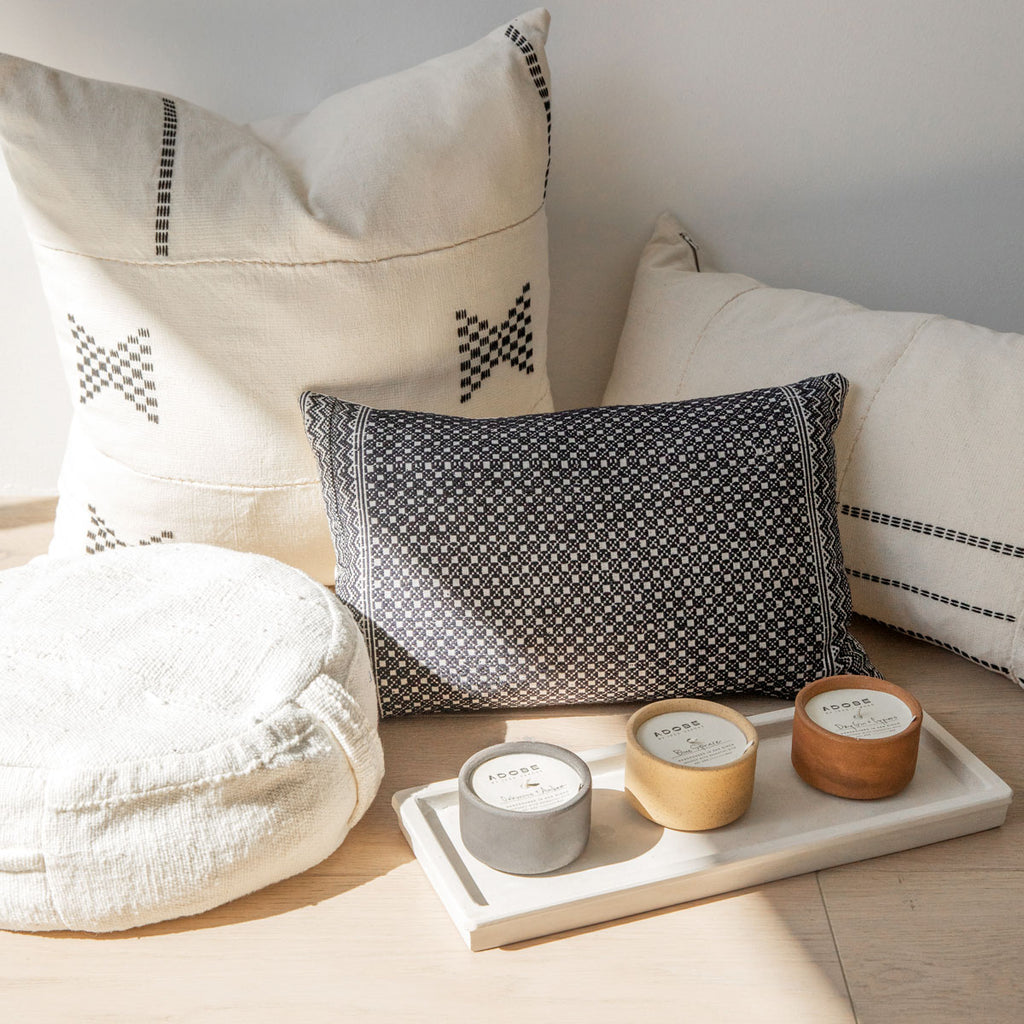 Marketplace by Z SUPPLY x Rising Co.
Last year, we introduced you to The Marketplace by Z SUPPLY. This year, we've taken our same concept of creating a collection of specially curated lifestyle, home and fashion pieces made by local artisans, and partnered with Rising Co., a collective retail shop in Oceanside, CA. Their goods are handmade locally, and/or sourced sustainably, to bring you gifts that are both unique and environmentally friendly. Our Marketplace spotlights each selected brand and tells the stories of their mission and how they began. Meet the faces and creative souls behind each brand and learn how these local brand builders came to discover their true passions, and what words of wisdom they have for building a successful business.
Starting off our selection for 2021, we have Jennifer and Brian Hochstadt's Baby Barn, a minimalist clothing line exclusively for babies, then Khrystyn Buelva's The Daily Moca, American hand-crafted modern and classic pet neckwear. Next, you may recognize Bri Seltzer's Five and Two Jewelry from last year, featuring handcrafted, delicate pieces that get their sparkle from ethereal crystals. Daniella Manini's namesake brand, Daniella Manini, follows next with one-of-a-kind handcrafted prints and goods, made in California. Our final three artisans are part of the Rising Co collective: Julie Rais Ellis (co-owner of Rising Co), Jess Vargas and Johanna Swanson. Rais Case is an environmentally-minded brand that brings you quality bags made using local family-owned manufacturing, Adobe by Jess Vargas sources unique objects and home goods from around the world, and Mar Y Lana uses its Colombian and California roots to bring you handcrafted textiles woven on foot looms by traditional artisans. 
We hope you have fun discovering something new in this season's Z SUPPLY Marketplace, in addition to shopping for your favorite Z SUPPLY pieces! Stay tuned for our designer spotlights in the coming weeks to learn more about each of these talented designers.
P.S. Save the date to experience our Marketplace IRL on December 11th at Rising Co. More details to come!
Shop the Marketplace by Z SUPPLY x Rising Co. here! Shop the brands: Baby Barn, The Daily Moca, Five and Two Jewelry, Daniella Manini Art, Rais Case, Adobe by Jess Vargas and Mar Y Lana.