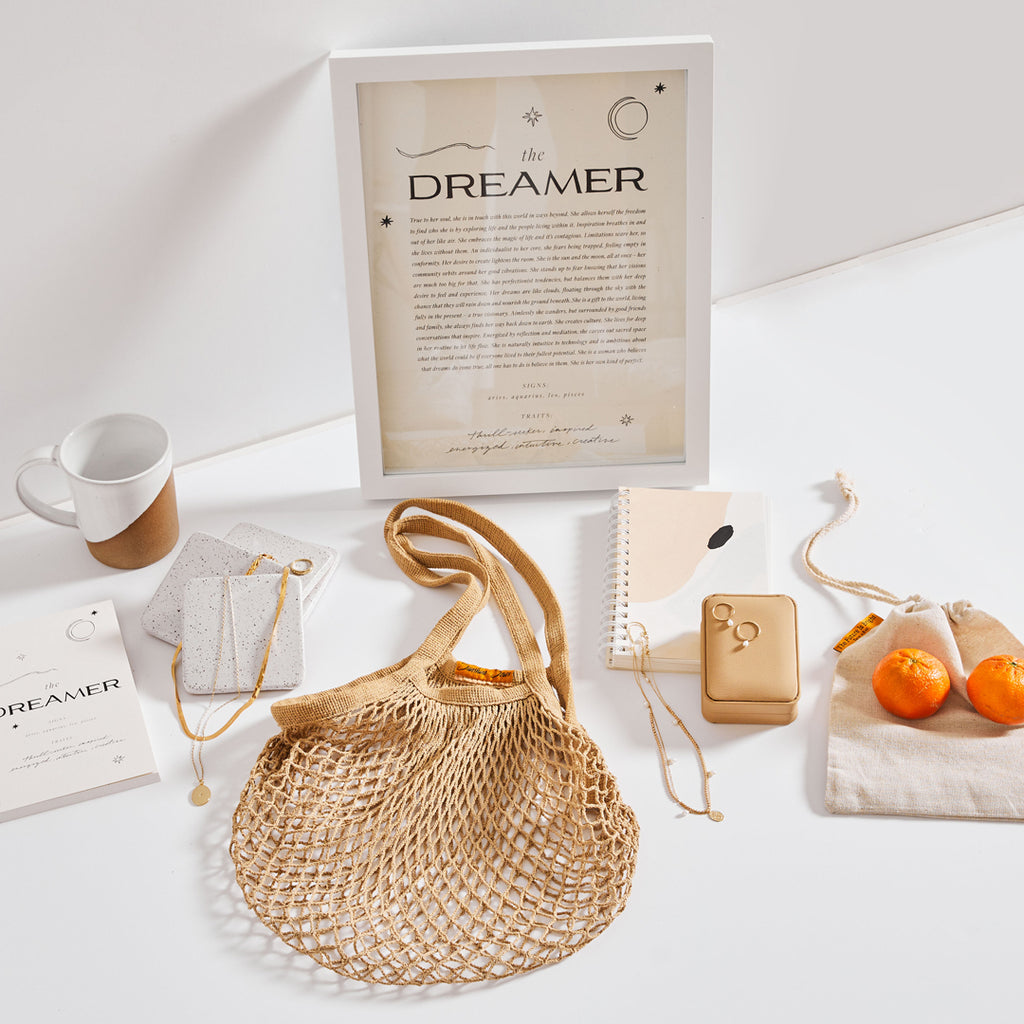 "We wanted to step outside ourselves for a moment, especially for the holiday season, and tell the stories of other local creators we admire, who are designing and crafting products we know our Z SUPPLY community would love." - Mandy Fry, President of Z Supply 
We have something new and exciting to share with you for the holiday season: Z SUPPLY'S first-ever holiday Marketplace! Born from the idea of creating a community of women supporting women in business, we've partnered with some of our favorite local creators.
Marketplace by Z SUPPLY from Z SUPPLY on Vimeo.
Our first collection of artisans include 2 jewelers, a ceramicist, a paper goods creator and a sustainable-living bag designer. Hilary Dempsey and Kirsten Bosch, owners and founders of Fleuri, create everyday jewelry with a sophisticated touch and pearl accents. Bri Seltzer, the designer and founder of Five and Two Jewelry, creates modern pieces with fashion-forward appeal that are inspired by free spirits and the joy that is all around.
Sarah Bemus, founder of The Hive Ceramics, handcrafts simply designed pottery for everyday living. Megan Heddinger, Founder and Creative Director of the lifestyle goods brand Wilde House Paper, designs beautifully crafted stationary and journals made from recycled and sustainable sources exclusively found in the U.S. Katie Price, the creator and founder of The Sunshine Series, creates sustainable, woven bags perfect for green living and for helping reduce plastic waste.
We hope you have fun discovering something new while shopping your favorite Z SUPPLY items this holiday season! Stay tuned for our designer spotlights this week to learn more about each of these talented designers.
Shop the Marketplace by Z SUPPLY here! Shop the brands: Fleuri / Five and Two Jewelry / The Hive Ceramics / Wilde House Paper / The Sunshine Series.