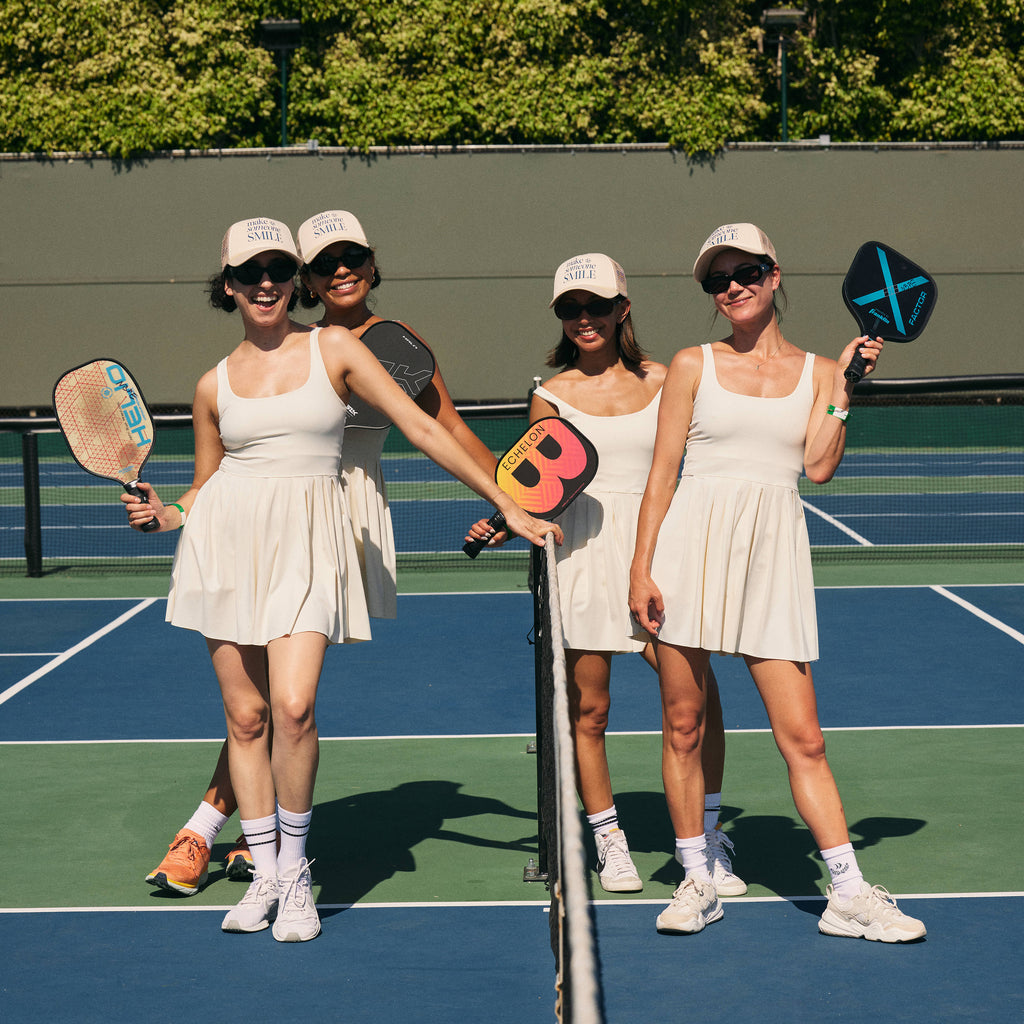 Z SUPPLY Foundation x Pickleball for Wishes
This past weekend, we were so excited to hit the court with Make-A-Wish Orange County and the Inland Empire for their third annual Pickleball for Wishes tournament. It was a fun and inspiring day for the Z SUPPLY Foundation and team.
Make-A-Wish Orange County and the Inland Empire grants life-changing wishes for children with critical illnesses. This year marks their 40th anniversary, and since the chapter's founding, more than 7,800 wishes have been granted for children in the local community. 
The Pickleball for Wishes event was held at the beautiful Tennis and Pickleball Club at Newport Beach. The Z SUPPLY Foundation was an ACE Sponsor and donated $10,000 to host a free clinic led by the Director of Pickleball at the Tennis and Pickleball Club at Newport Beach, Coach Abbi Ghasemi. The clinic was available to players who purchased tickets to the event and were new to the sport or wanted to improve their skills. 
The Z SUPPLY team showed up in full force ready to play and support the cause. There were 18 team members, geared up in their Hot Shot Dresses, to represent the brand and the Foundation. 
While they participated in the tournament, we also had a Z SUPPLY pop-up with an assortment of activewear, loungewear, and Essentials that players and guests were excited to shop.  
After the tournament, everyone had the opportunity to hear from 7-year-old Wish kid, Nicolina, who had to be separated from her siblings while she battled leukemia and had her wish to go to Hawaii granted earlier this year. Thanks to everyone who attended and donated, the event raised over $83,000 to help grant more wishes for children like Nicolina.
We were so honored to support Make-A-Wish. The health and wellness of children everywhere are a priority for the Z SUPPLY Foundation, and we look forward to more opportunities to care for the children in our community. 
Learn more about the Z SUPPLY Foundation.