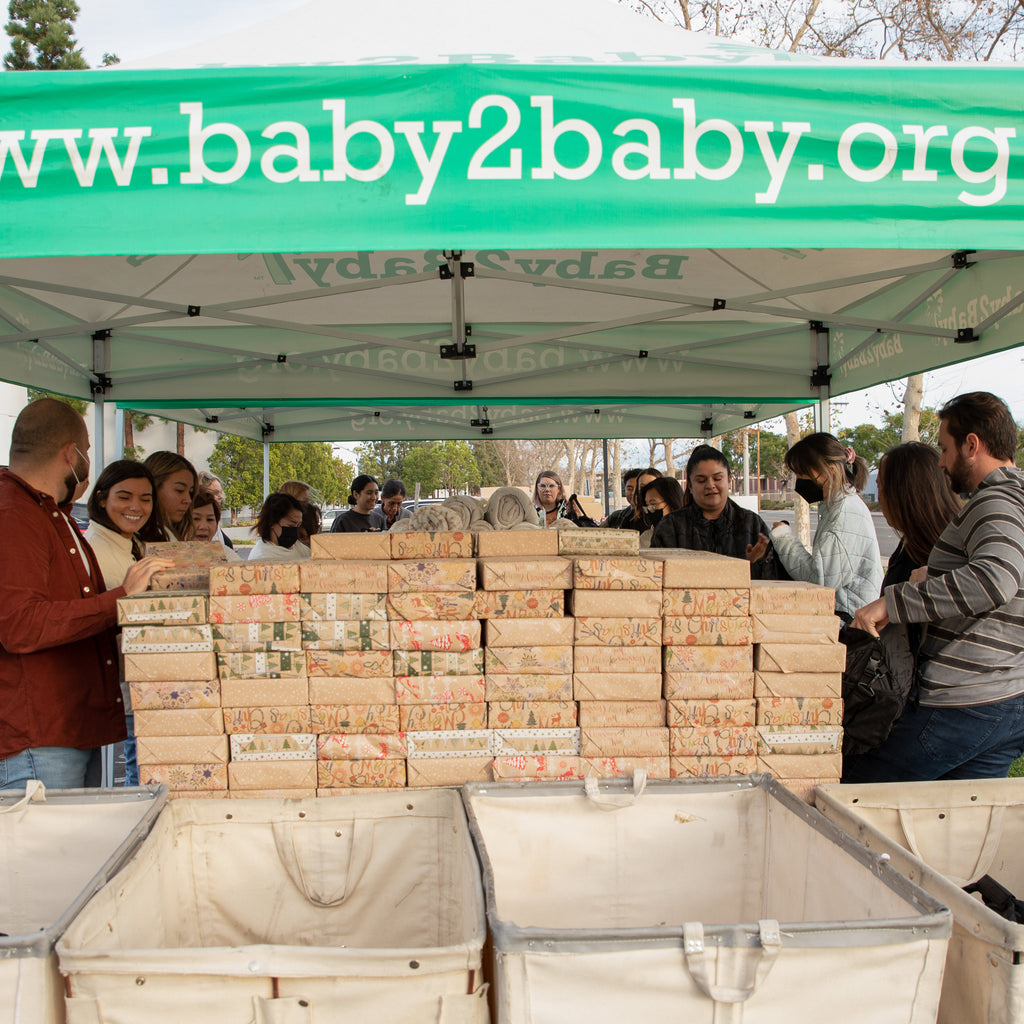 Z SUPPLY Foundation x Baby2Baby
Giving back to those in need is always important to us, and our support for the community becomes an even higher priority during the holidays. Alongside our work with United Way, the Z SUPPLY Foundation was able to help families and children in need through our partnership with Baby2Baby.
Baby2Baby provides families living in poverty all the basic necessities required to raise a child. Over the past 11 years, Baby2Baby has distributed over 270 million critical items, including diapers, formula, cribs, clothing, and food, to children in need across the country.
On December 5th, we partnered with Baby2Baby to host a meaningful holiday giveback event for our entire team at Z SUPPLY HQ. Baby2Baby was onsite as we gathered in our parking lot to put together 1,000 care package bundles with necessities like shampoo and toothpaste.
The Z SUPPLY Foundation donated over 3,000 pieces of Z SUPPLY clothing, plush blankets, socks, and personally wrapped toys to also be included in each care package bundle.
Our Z SUPPLY employees are all passionate about and committed to our mission of helping our community, and getting to work together at this giveback event at our office added an extra layer of meaning for us. 
It was a chilly day out, so we put together a holiday treats and hot chocolate bar to help keep everyone warm and cozy. With a strong sense of teamwork and holiday spirit, it was a day we will remember forever.
Learn more about the Z SUPPLY Foundation, our mission, and previous giveback efforts.