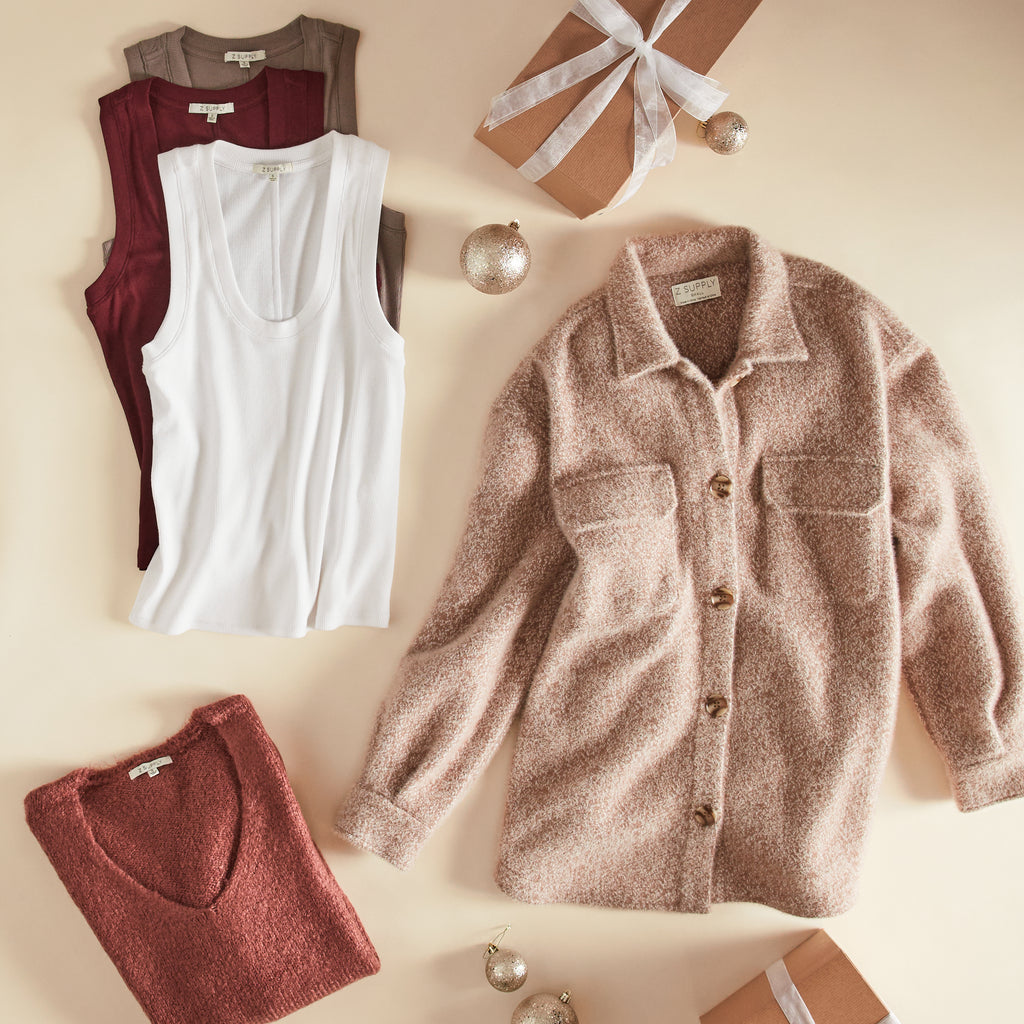 Introducing: Gifting with Zest
Gifting can be hard. Whether you're shopping for your mom, sister, partner, or friend, you always want to get them the perfect, most thoughtful gift. Fortunately, with Zest, gifting just got a lot easier. Zest is a new feature on our site that will make your holiday shopping experience as seamless as possible.
Follow these 3 easy steps to deliver the perfect gifts via email or text:
1. Find Their Gift
Click "Send as a Gift" on our product or cart pages.
2. Pick a Card
Personalize your gift note design and message.
3. Get Gifting
Send your gift instantly via email or text, or schedule it for later!
What's even better? The lucky recipient can enter their own shipping address and confirm their preferred size and color. If they have their eye on something else, they can swap the items, and if they won't be home, they can schedule a delivery time that works best for them. That way, you can be sure they'll be receiving the perfect gift at the perfect time this holiday season.
Shop our Holiday Gift Guide now.