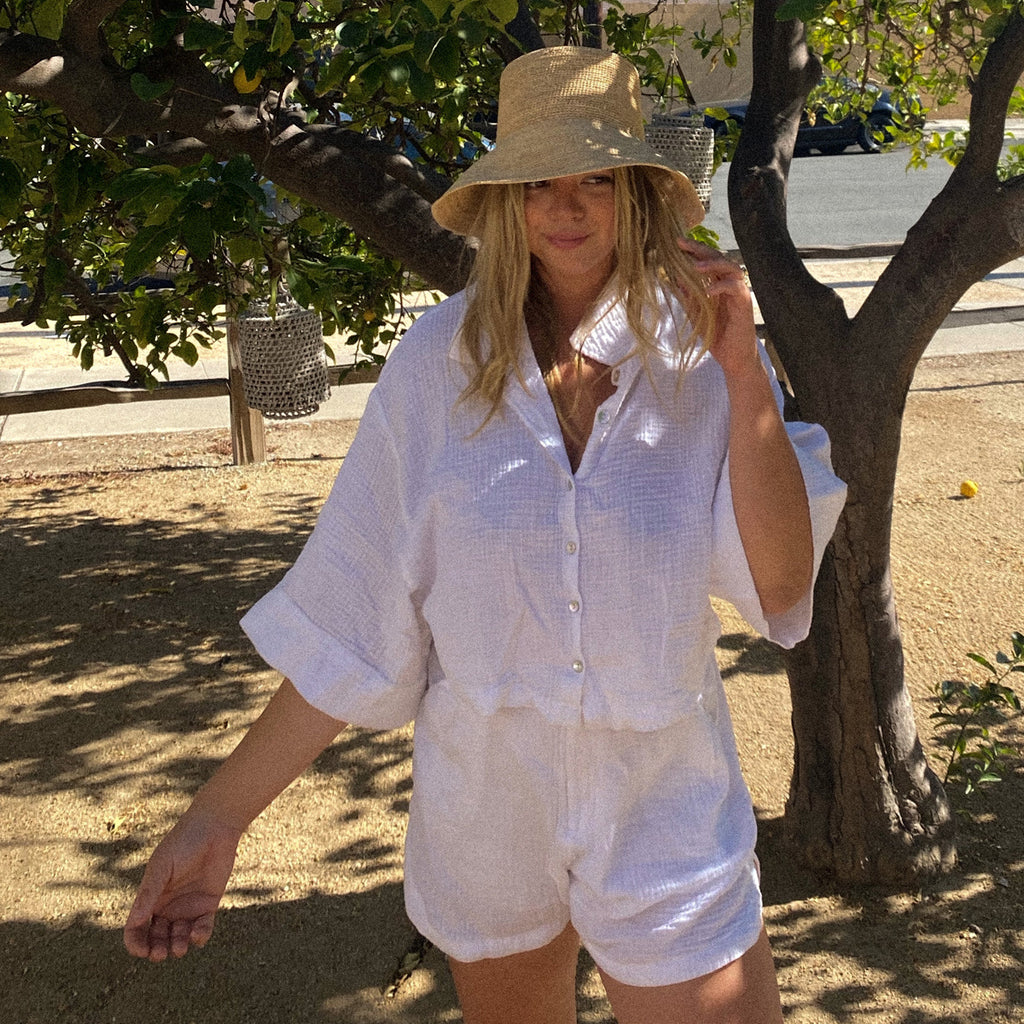 WFH With: Ali Primrose of Lyke Minded
Meet the face behind Lyke Minded, Ali Primrose, and find out how she embodies her mindful living approach. We took a moment with her to find out what inspires her in her daily life.
Let's start with the basics: what is a culinary and product curator? How did you stumble into that?
I ask myself that daily. Titles are funny and although I mainly use them to explain to my parents what I "do," I think these terms truly speak to me. A curator, to me, is a purveyor, treasure hunter, and someone who collects or sees items in a different light than most. 
I curate items everyday. Whether it's sourcing vintage goods or artisans for interior design projects, hunting bespoke fonts and typefaces for graphic clients, pulling recipes together to make fruitful plates, or curating images to reflect a brand's identity on social, this is just what I do. 

And that's not your only "job". You're a renaissance woman! How did you get into prop styling and graphic design?
Prop styling is my love language.
One of the main compliments I get when styling is that I have a good "eye" or "natural" ability. When someone watches what I do in real time and can see my vision transforming before their eyes, they are typically stunned at the end result.
Typically, these jobs revolve around photo shoots. For some reason, I see better behind a lens! No matter what beautiful space I am in, things always look different on camera and need zhooshing. That's where I come in. I style homes, food, provisions, goods/ merchandise, etc. 
With so many roles to balance - what's your WFH routine?
I always wake up in my Z SUPPLY skivvies to two hounds licking my face and my husband rushing out of the door to surf (pretty sexy wake-up call). Then I'm off to the gym at 6am...probably forgetting to put my shoes on. When I get back, I wash my face with Linne and muslin cloths, take my vitamins, grab a coffee because I actually suck at making it, light all the candles I can find, turn on music and get to work!
I start dinner around 5 or 6, take my boys for a walk, yes all 3 of them, haha. We sit and eat together, binge some Netflix and Drew is the first to fall asleep! 
What's your WFH uniform?
I'm obsessed with your new gauze sets! My skin responds really well to the organic materials. If I'm feeling extra cozy, I wear the Canal Gauze Top and Acres Gauze Short.

Favorite hobby you've picked up or tried in the last year?

Is self-publishing a cookbook a hobby? 
What's inspiring you these days?

Homestyle living and community inspires me. Yes, the local community, but also the online community. I have this really rad group of women who constantly are supporting me and lifting me up. Little do they know, they inspire me on a daily basis, and most of them I haven't even met. It's all about connections in today's world and I am loving the ones I'm making. 
Homestyle living has been an alchemy of mine this past year. I find beauty in simplicity now and have learned the balance of quality over quantity. It widely changed my perspective and I am so inspired by this newfound mindful *lyfstyle.
What are you looking forward to in the upcoming year? 
TRAVEL! I cannot wait to travel with my husband and see the world. Being inspired by other cultures and traditions sets my soul on fire.
Where can we follow you?
@lyke_minded
Shop the story