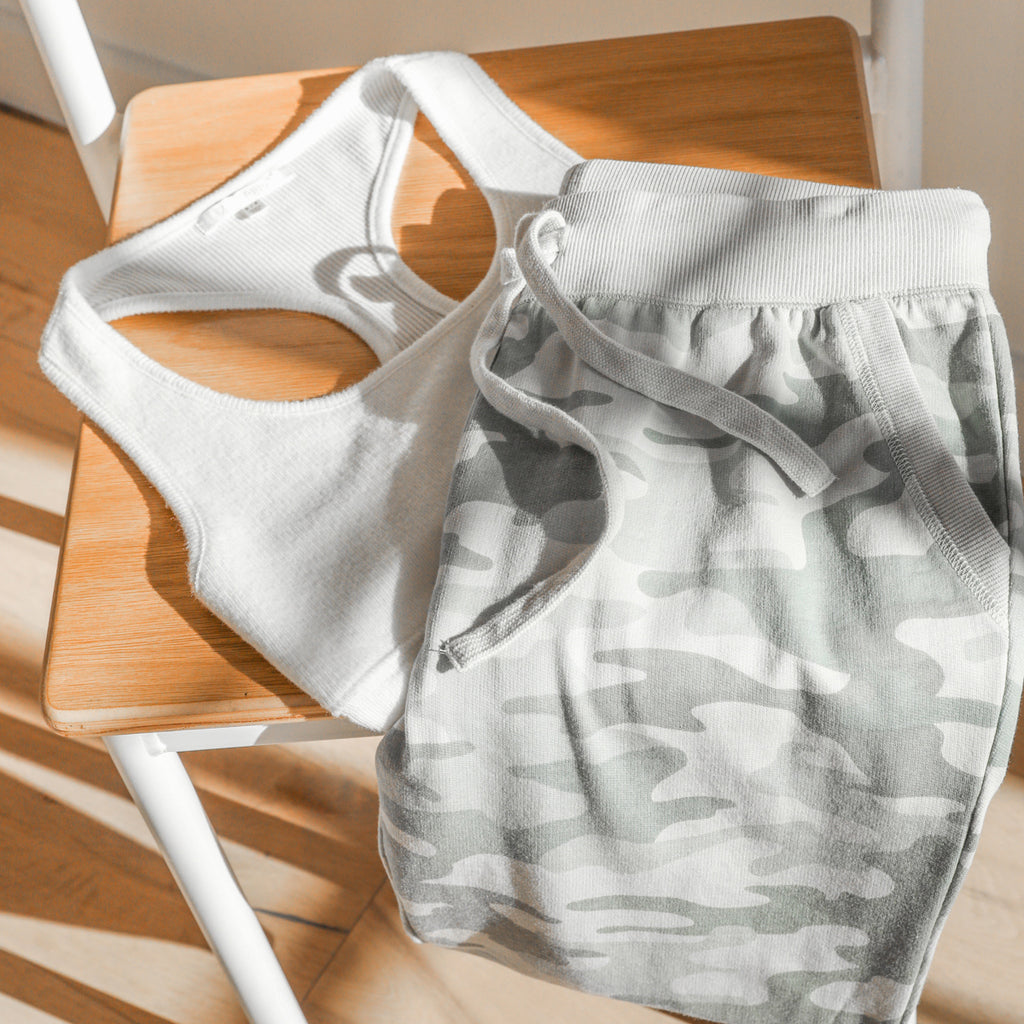 Must-Have Wardrobe Essentials
Simple but never boring, these classic, versatile styles provide the essential foundation of any capsule wardrobe! Below are a combination of items that make getting dressed easy - and will always have a place in your closet.
Your Favorite Tee: This classic staple never goes out of style. Experiment with different fabrics like Cotton, Modal and Slub to see which texture and hand-feel is your favorite. We suggest different necklines for different occasions. Try a V-Neck with layered jewelry or a Crew Neck for a more modern, casual look.
Shop the Pocket Tee, Kasey Modal V-Neck Tee, Modern Slub Tee and Easy Modal Tee. 
A Versatile Tank: Tucked, knotted or free-flowing - the tank is a versatile, all-year-long style that can stand on its own or add color underneath a jacket. 
Shop the Sirena Rib Tank, Pocket Racer Tank and Easy Slub Tank.
A Casual Dress: A comfortable dress feels casual-cool thanks to soft cotton and a relaxed silhouette. You'll reach for this on days when you need to feel a little more pulled together.
Shop the Delta T-Shirt Dress and Reverie Midi Dress.
 A Must-Have Jogger: An easy style for when denim just won't do. The jogger is a classic pant for mastering the art of casual-cool style. 
Shop the Quinn Classic Jogger , Camo Jogger Pant
A Go-To Print: Camo's a classic print that feels modern when done in light, feminine colors and soft cotton. A print adds variety to a streamlined wardrobe of simple basics. 
Shop the Dusty Camo-V Neck Weekender, Camo Jogger Pant
A Classic Pullover: Thanks to a stylishly oversized fit, a comfy pullover works or everybody, everyday. The pullover works perfectly with your favorite denim or feels more laid-back when pared with a jogger.
Shop the V-Neck Weekender, Modern Weekender, Addyson Hoodie
Making way in your closet for Essential styles? Here's a few places to offload the gently-used clothing you no longer need.
For our customers outside of California: find your local American Red Cross here. 
For our customers in Southern California: drop off your clothing at Dress for Success in Irvine.