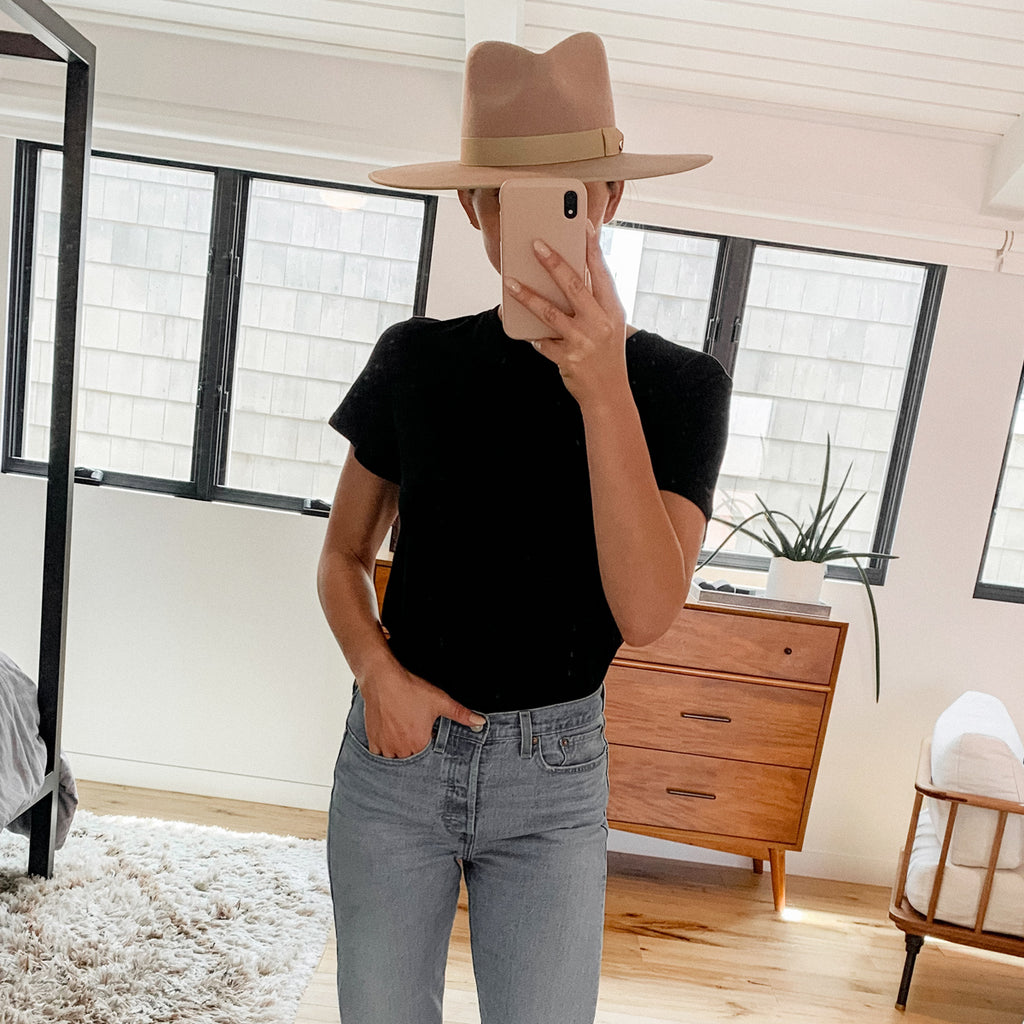 Our Essentials are what we do best. Casual, cool, classic silhouettes that work for everyday wear are must-haves for your wardrobe. These simple cotton basics can make getting dressed feel effortless.
Join Kenah, from our Marketing team, as she styles her favorite Essentials all week long!

Monday: I start every Monday morning with a walk before I log on to my email. I love the best-selling V-Neck Weekender's oversized, comfy fit-it's definitely not just for the weekends! It looks super cute paired with bike shorts and my Nikes. 


Tuesday: 
Z SUPPLY started with one style-the cotton Pocket Tee. It's super lightweight and versatile - I love to wear it tucked in or knotted. Today I'm wearing it with a skirt and slides so that I can head to dinner with family after work!

Wednesday: 
I'm headed to the office for a photoshoot. A tee with denim and slides is my go-to uniform. It's a fail-safe formula I feel confident in. My Easy Modal Tee in black is super soft - perfect for a long day in the studio! 

Thursday: A casual day at home working on upcoming projects calls for my ultra-cozy Modern Weekender in Light Oatmeal and Birks. I love how the Weekender makes me feel comfortable but pulled together (in case I need to run an errand or two)! The Oatmeal color is super flattering and pairs well with pretty much any color bottom.


Friday: It's finally Friday! We're lucky enough to have half days here at Z SUPPLY. An unexpected heatwave calls for shorts and a knotted white Pocket Tee (I own multiples of this-that's how good it is!!). Some tees are tough to knot - but this has just the right amount of fabric. I also love how the pocket detail makes it feel more interesting than just a basic white tee. I'll feel comfy at my computer and then head outside to meet some friends for a late lunch!


Saturday: The Reverie Midi Dress is a best-seller for a reason. Most white dresses are see through - but this fabric is perfect. It's solid but not too heavy. It's intentionally loose fitting which makes me feel comfortable all day long. Slides and a hat will help me take this outfit from day to night, if necessary!


Sunday: Time for some R&R.  I'm back in my Weekender and new super soft Z Lounge shorts for a day spent at home meal-prepping and bingeing The Crown!