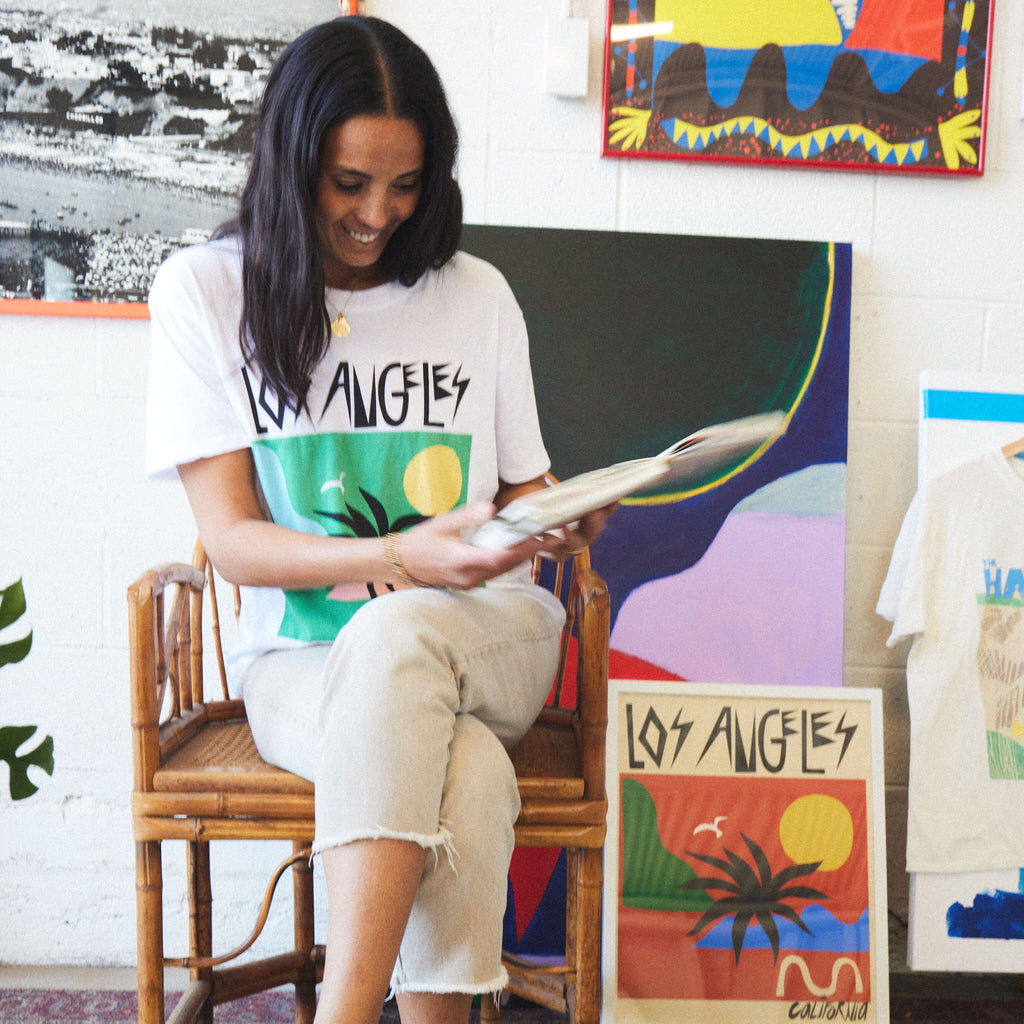 Meet the Artists: Daniella Manini
The Z SUPPLY x Artist Series is a collaborative collection of limited-edition tees featuring original artwork by artists from across the country that give back. With any Z SUPPLY purchase from now until March 31st, you can donate to Inner-City Arts in support of arts education in the heart of Los Angeles.
Get to know one of the five talented female artists, what inspired her, and the story behind her collaboration tee.
Daniella Manini
Daniella Manini is a Peruvian-born, California-based graphic artist and textile designer. Self-taught, with an educational background in advertising, Daniella's portfolio bridges fashion, retail, interior design, youth culture, and media. All of her printed artwork is created in her very own shop, Yes, Sea.  
Where is your favorite place to travel to?
I love traveling; going to a new place is very exciting. I love going to warm water places with fun waves, tropical places, and jungle vibes. Big cities are also fun, especially discovering new cities. Some of my favorites are La Saladita, Paris, Costa Rica, Barcelona, and Lima.
What does your love of art stem from?
It comes from a very young age. My first memory of loving art was when I was 4 years old, and my grandma gave me a coloring book. My dad got me these water-activated watercolor pencils, and I was hooked from there.
What inspires your work?
I am inspired by the abundance of opportunities creativity brings. I'm inspired by nature, human connection, and color.
What is the meaning behind your tee?
I have been creating destination art for quite a bit of time, these tees are a small representation of those prints on clothing.
What is your connection to Z SUPPLY?
Some of my favorite creative people work at Z SUPPLY.
What does giving back mean to you?
To receive, we need to give. Giving back is caring, loving, and a way of living your life. Giving back is a daily practice, from giving a compliment to someone to giving something material.
Shop the Artist Series.