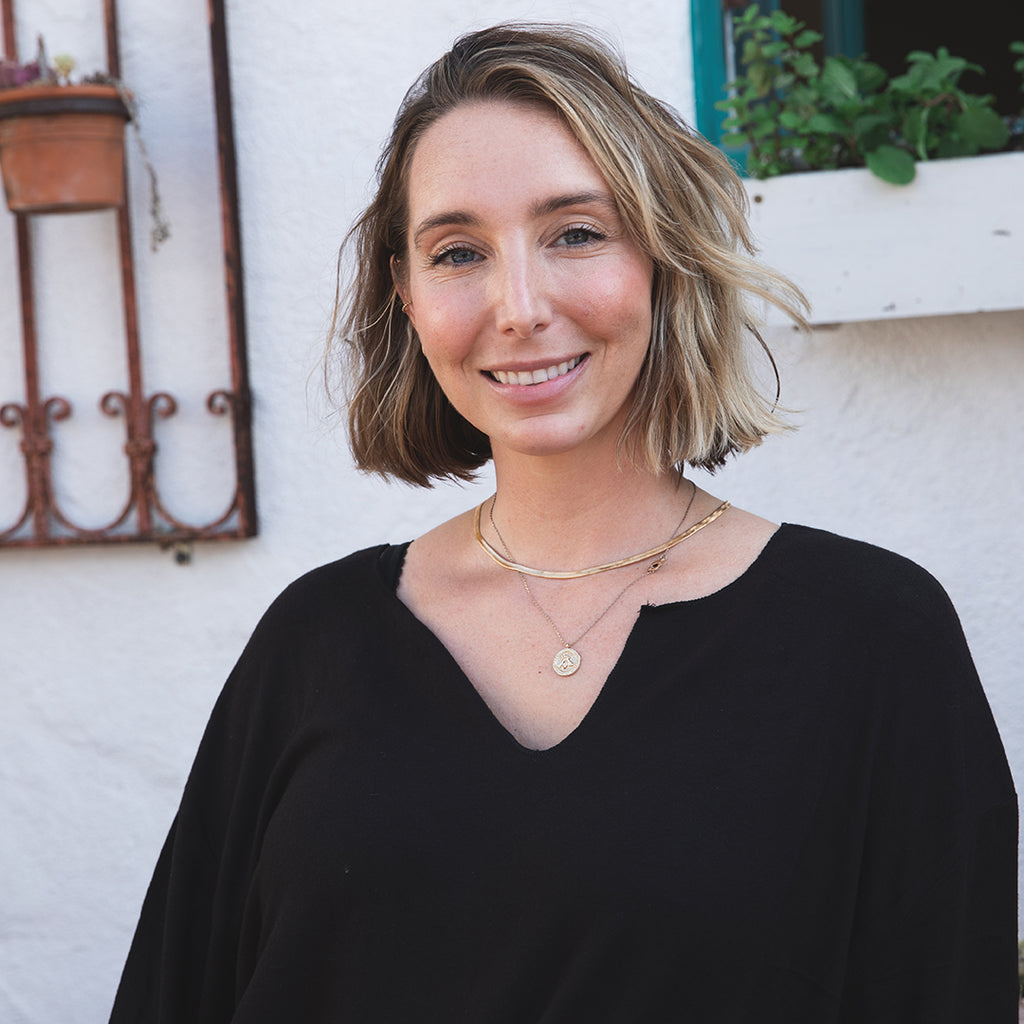 Meet Our Makers: The Sunshine Series
In the spirit of community, we created The Marketplace as a way to showcase some of our favorite local creatives. The first designer we are spotlighting is Katie Price, the creator and founder of The Sunshine Series, based in Southern California. Her passion is in founded in saving our environment and reducing our carbon footprint. Read below to find out more about her mission of sustainability and how she built her business.
Meet Our Makers: The Sunshine Series from Z SUPPLY on Vimeo.
Tell us about yourself and how you started your brand?
Hi, I'm Katie. Having grown up in Southern California, I was constantly at the beach from a young age and started sewing my own bikinis at age 6. My love for designing prompted me to graduate high school early and I was fortunate enough to be accepted by my dream art college. I have been a fashion designer for the past decade, working with some of my favorite brands. I never intended to start my own business but I was frustrated with all the plastic in our environment and I couldn't find reusable solutions, so I decided to create my own. Inspiration struck, I created the vision of The Sunshine Series in one night, and a few months later we launched. It's been a creative whirlwind!
What sets your business apart from others in your industry?
The eco space as a whole oftentimes feels very intimidating and bland. I think we come with so much energy and bring an inclusive, empowering point of view that inspires people to get involved and create change. Big businesses are responsible for 71% of the pollution in our environment, so one reusable bag or straw is not going to make a difference but collectively, with more sustainable habits, we can create and demand major change. 
Where do you go for inspiration when designing new products and what does your creative process look like?  
I go to the beach. It's where I feel most at home and creative. Every time I'm by the ocean I get inspired and start problem solving. Most of my ideas start as this wild creative energy that leads to me drawing on a page. From there, I'll go into left brain mode to start the research and development process creating tech packs, fabric sourcing and working with our factories to actually bring the ideas to life. 
What's the most positive thing that has happened to your business this year?
Oprah. When the pandemic first hit, we had no clue how this was going to affect us and we were bracing for the worst. Her sustainability issue came out at the beginning of April featuring our Set of Reusable Produce Bags and brought to light the importance of choosing reusable options during a time when plastic was taking over. 
Tell us the product that you are most proud of and why?  
Each product is very thoughtfully created but if I had to pick, I absolutely adore the Hemp Market Bags. I wanted one bag that I could take everywhere and not have sand or a sweaty yoga towel get on everything. I designed my dream bag with an extra panel on the bottom for your beach towel or yoga mat that helps keep the sand and sweat where it belongs! It's made from 100% hemp, which is a carbon negative material, which is dyed locally using non toxic dyes and sewn by an incredible local factory. 
What is your most memorable moment in your career so far?
The first time Abysse was featured in Vogue. We worked so hard creating the new swim and active collection so to wake up to our work on the front page of Vogue Paris was indescribable. Vogue has always been so supportive of Abysse and Sunshine Series but you never forget your first!
What advice would you give to an aspiring sustainable product designer?
Just launch! Don't wait for your project or your portfolio to be perfect, make it good enough and go for it. You'll always find things to adjust, so let it grow with you. I think people so often want every loose end tied up and have this fear of launching too early that causes them to miss their window.
ABOUT THE SUNSHINE SERIES
The Sunshine Series envision a future without single use plastics. By making small adjustments to our everyday life, together, we can make a major impact in reducing waste. We create small batches of beautiful, long-lasting products to help you break up with old wasteful habits. From our reusable produce bags to the hemp napkins, finding alternatives is easier than ever. Our products are made from 100% natural materials free of harsh dyes that simply return back to the earth after their lifecycle.
By being mindful and producing in small batch runs, we encourage consumers to use what they have and when they're ready to make the switch, we're here for them. While this model does not work for corporations, we're happy to be a part of the movement for less. It starts with us then moves out to our communities. When people start getting involved, the small things are a catalyst for big action. Big actions create movements and movements create change. 
The Future is Bright.
Katie is wearing our Alpine Marled Pullover and Maya Quilted Jacket. Follow @thesunshineseries and shop The Sunshine Series here.