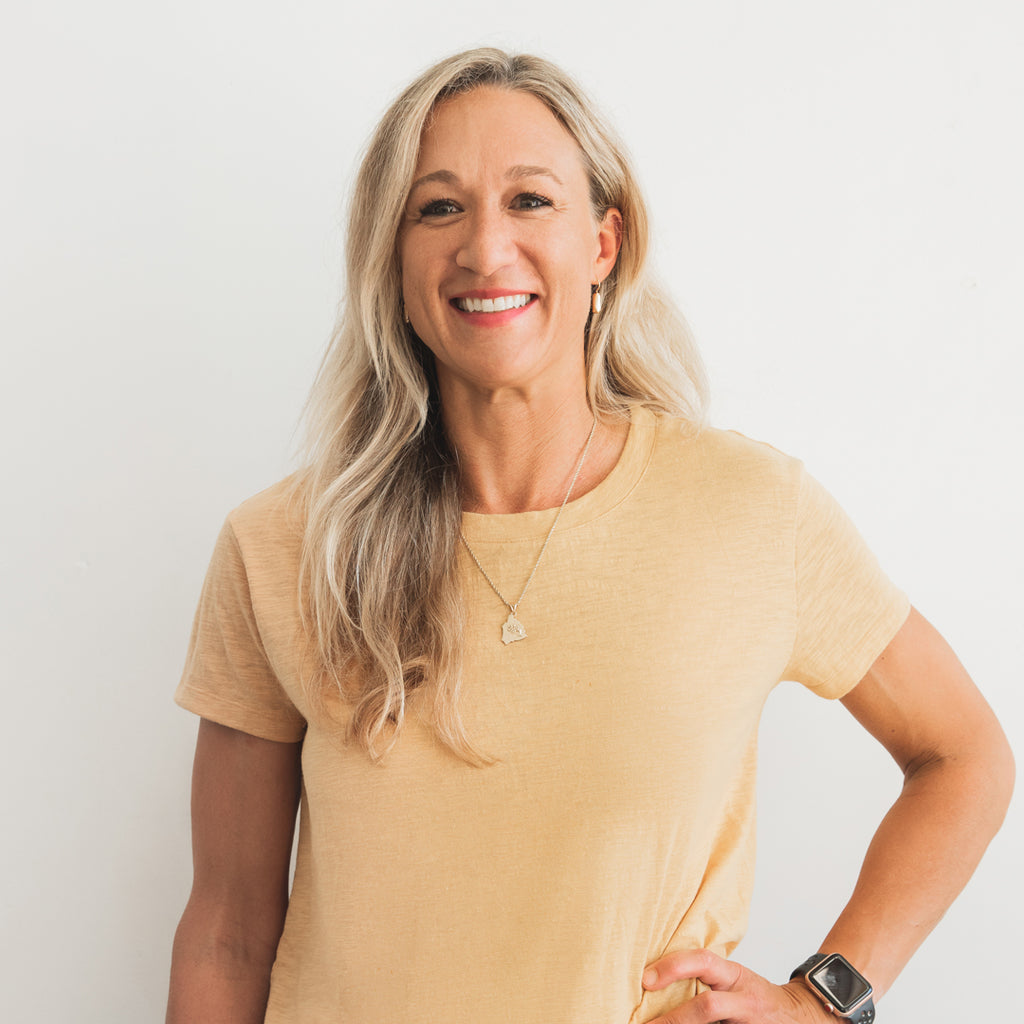 Meet Our Makers: The Hive Ceramics
Our next Marketplace designer spotlight features Sarah Bemus, the designer and founder of The Hive Ceramics, based in San Clemente, CA. A simple and clean aesthetic is the defining theme behind the collection of handcrafted ceramic housewares. Read below to find out how this brand came to be, from someone taking a leap of faith and following their passion.
Meet Our Makers: The Hive Ceramics from Z SUPPLY on Vimeo.
Tell us about yourself and how you started your brand?
I was born in San Clemente, California, but moved to the Big Island of Hawaii with my family at a young age. I attended a small international boarding school which is where I was first introduced to ceramics and the world of art. I developed a strong curiosity and fascination with ceramics and knew that I would eventually get back to it, but didn't think it would happen until I was older and retired. After college, I pursued an MBA that led me into the corporate world. However, in 2016 I decided to take a sabbatical and focus on my family with the intention that I would eventually return to my career. On a whim, I enrolled in a wheel-throwing class offered by the Fine Arts Department at Saddleback Community College. From the moment I started working with clay, I was hooked and haven't looked back. Not long after taking that first class, everything fell into place for me to build out not only a creative space for myself, but also a place where other clay enthusiasts can get their hands muddy. Thus spawned The Hive Cooperative. 
Where do you go for inspiration when designing new products?  
I look through home design magazines and catalogs to see what interior designers and retailers are using to decorate homes or offer as functional wares. I also follow other ceramicists on Instagram and watch videos. Through the process of making ceramics, I have found that inspiration comes from everything around me – the people I talk to, objects I use in my home, a song playing, or even the curiosity and challenge to try a new technique I saw someone else using.
What's the most positive thing that has happened to your business this year?
I've been really busy, which I love! If it's not fulfilling orders or taking on new projects, I'm always looking for ways to improve the studio, which keeps me excited and challenged. It's also been really fulfilling to have the classes running because I've gotten to meet so many new people and witness their newfound love for the world of ceramics.
When did you first realize you wanted to pursue a career in ceramics? 
I realized that I wanted to pursue ceramics as a business in early 2018 during my first semester taking ceramics class at Saddleback. I was spending every minute possible at the school studio and wanted to have my own space where I could control the entire process of making my pieces. With the intention to find a space to build out my studio, I ended up with the opportunity to create a larger, communal space for other ceramicists. This is how The Hive Co-op was created.
Starting and running a public studio gave me a crash-course and thus more comprehensive understanding of the ceramics process. Tt has challenged me to be innovative and creative in finding better, more efficient ways to problem solve for each project I tackle.
What was your inspiration behind the latest collection or product?
My inspiration for this Z Supply collection stayed true to the clean and classic aesthetic my work tends to adhere to, but I wanted to offer sets that lend themselves to daily, high-traffic use in the home. The nesting bowls and happy hour sets offer multiple serving options when entertaining and cooking and they are stackable, so they don't require a large space for storage. The kitchen set is the epitome of functional art in that its minimalist, handmade design allows each piece to be visible at all times, but not take away from other design themes within a home. The mugs are a classic of mine and the coasters offer a great gifting option. 
What inspires you / your craft?
Other ceramists inspire me! I love learning their processes and collecting their work. Everybody from Heath Ceramics to Sarah Pike Pottery to FLM Ceramics to Peter Pincus and more. Each artist has mastered their own style, techniques, pottery hacks and processes and they motivate me to continually strive to elevate my work and further my craft. 
ABOUT THE HIVE CERAMICS 
Eternally on the path of discovery in form, function, and texture, The Hive Ceramics  style is simple and clean, but it also explores detailed design work mixed with retro and melancholy palates. Each one of my pieces is created with a thoughtfulness into how they will be incorporated into our daily routines and traditions.
Sarah is wearing our Trina Slub Tee. Follow @thehive_ceramics and shop The Hive Ceramics here.