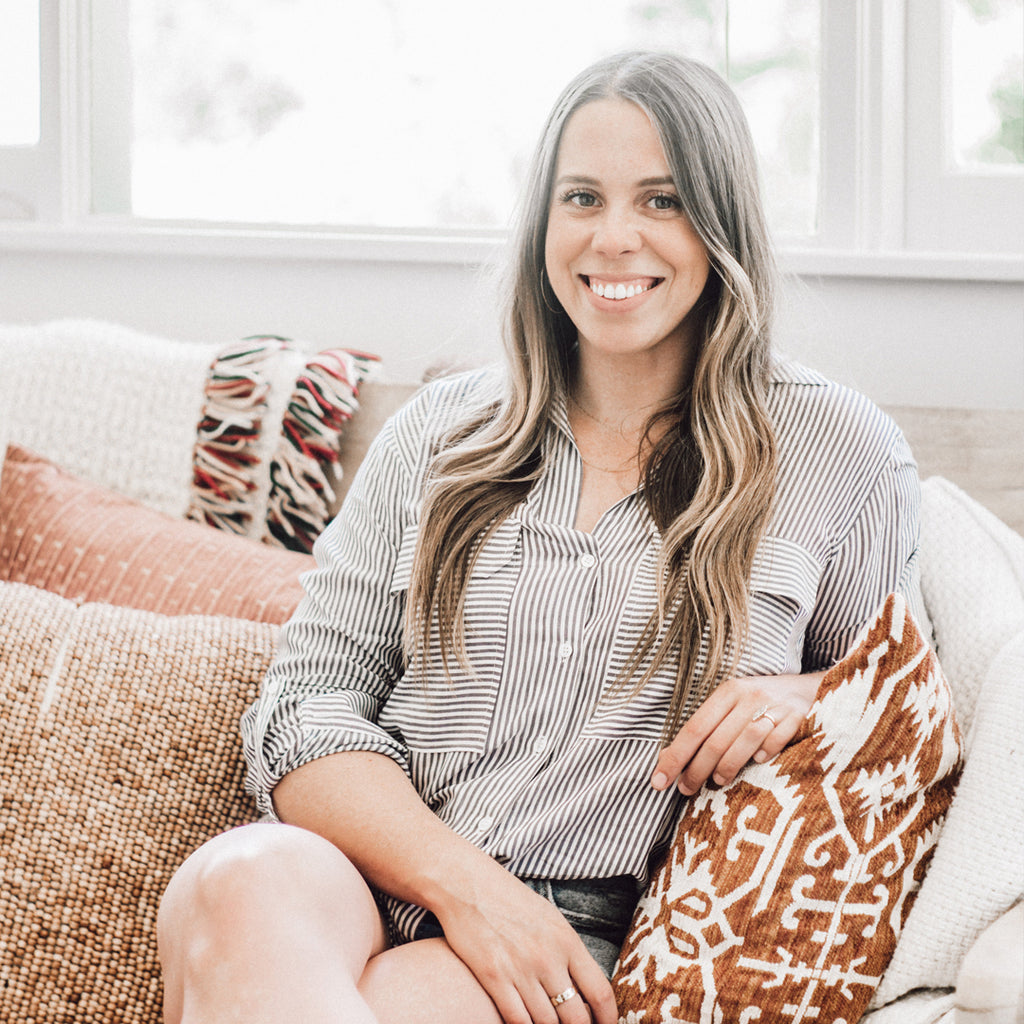 Meet Our Makers: Five and Two Jewelry
Our last Marketplace spotlight in our series is Bri Seltzer, the designer and founder of Five and Two Jewelry, based in Fresno, CA. Read below to find out how she started her jewelry company that celebrates the free spirit in all of us.
Tell us about yourself and how you started your brand? 
Hi, I'm Bri, the designer and owner of Five And Two. I was born and raised in Fresno, the heart of the Central Valley in California. I started selling Five And Two about eight years ago, as a more craft line of jewelry. Since then, I have learned to solder and have developed different skills that have brought the brand to where it is today. I now work with some amazing artisans overseas, as well. When I'm not working on the business, I love to garden and hang out with my nieces and am also a coffee table book fiend. 
How has your business evolved since you started?
I never imagined Five And Two would be what it is today, I just kept going to see how far I could take it. I used to wear all the hats within the business. In fact, up until recently, I packed all our online and wholesale orders from my studio (aka a spare bedroom in my house). Over the past couple of years, I've been learning what roles I can delegate to freelance team members. Delegating certain tasks gives me more freedom to do the things that I really love, like designing and spending more time with my family. I used to work 60-80 hour weeks. It took 8+ years of some major trial and error to find the sweet spot that we are in now.
Tell us the product/pieces/styles that you are most proud of and why?
I'm very proud of our Arya hoops and Dani earrings. They're so beautiful! I love designing timeless, everyday pieces that have just enough sparkle; something that's special and understated, without being boring or over the top. 
What advice would you give to an aspiring jewelry designer?
It takes at least 5 years to build a brand, but don't let that discourage you. Avoid debt at every cost and learn to bootstrap. I didn't start collecting a paycheck until almost 4 years after I started Five And Two. You don't need to be awesome at everything; it's important to have a strong team that you can delegate to. 
What does 'home' mean to you? 
Candles everywhere, and music playing throughout our house. Saturdays in the garden. Afternoon bike rides. Snuggling with my hubs, wherever we are (he's an LT in the Navy).
ABOUT FIVE AND TWO JEWELRY 
Five And Two is a jewelry collection inspired by the beauty we find in each of our customers. We like to think that we're dreamers with a little hopeless romantic thrown in. Our passion for life is mirrored in our handcrafted work. We're often inspired by the free spirit lifestyle as well as the joy and love that surround us. Ethereal crystals and dainty chains are just a few of our favorite things that remain strong themes in each collection.
Follow @fiveandtwojewelry and shop Five and Two Jewelry here.