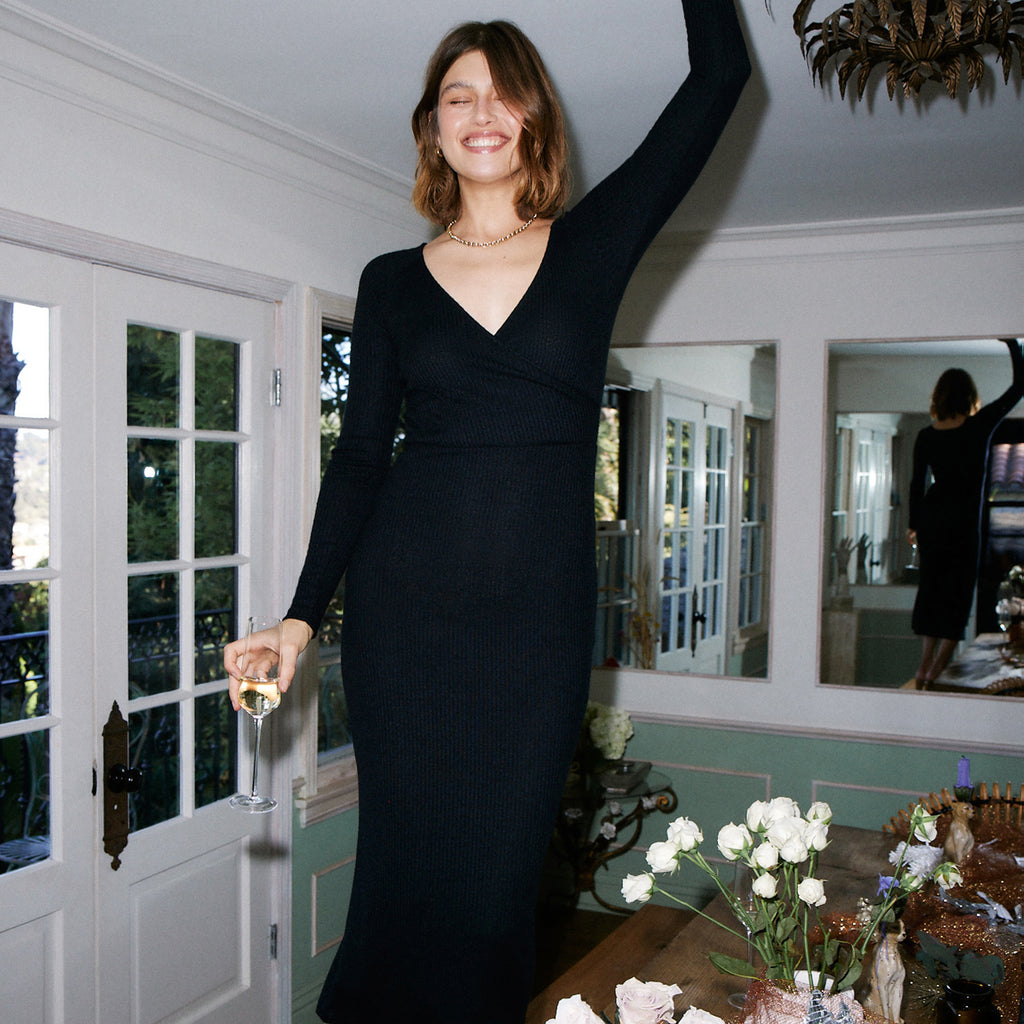 How to Host a Holiday Party
Getting ready to host a party this holiday season? Whether you're welcoming family from out of town, rounding up your closest friends, or throwing an after-work soiree, these are our tips for how to throw a holiday fête that's warm, inviting, and festive. 
Start with the Drinks
For a low-key affair, a fully stocked bar isn't necessary. We recommend keeping it simple with some easy-drinking beer, a mix of both red and white wine, and a simple signature cocktail using AMASS botanical spirits you can make in batches ahead of time. The best part is they have non-alcoholic options, so you can include some mocktails as well. 
Next, the Food
Unless you're hosting a formal gathering, appetizers and finger foods are ideal for mingling—and preparing! Keep it simple with crowd-pleasing snacks and spreads, like the new Holiday Collection of zero-waste provisions from one of our favorites, West Bourne. Finally, don't forget a perfectly curated charcuterie board. Presentation is key, so use a board that adds a little something extra to display your various accoutrements, like a handcrafted checkered cutting board from Mōmi Vintage. 
Set the Scene
One often overlooked element in hosting is the ambiance. Think about all the ways you can make your space as inviting as possible. Prepare a playlist that'll match the vibe of your party, dim the lights a bit, and set out some scented and unscented candles. Make your couches and chairs a little more comfy with some extra throw pillows and blankets from Sunday Citizen, and make sure all your tree trimmings are shining their brightest.
Lastly, What to Wear
This might be the final step, but it's no less important! For an easy-to-wear look that's pretty and polished, we always opt for an effortless but elevated dress. Luckily, our Holiday Collection features plenty of festive frocks perfect for hosting any kind of event. Add some extra sparkle with sustainably and locally made pieces from Urth & Sea, and you're ready to go!
We hope all your holiday gatherings are filled with an abundance of togetherness and joy. All of us here at Z SUPPLY wish you and yours a very happy holiday!