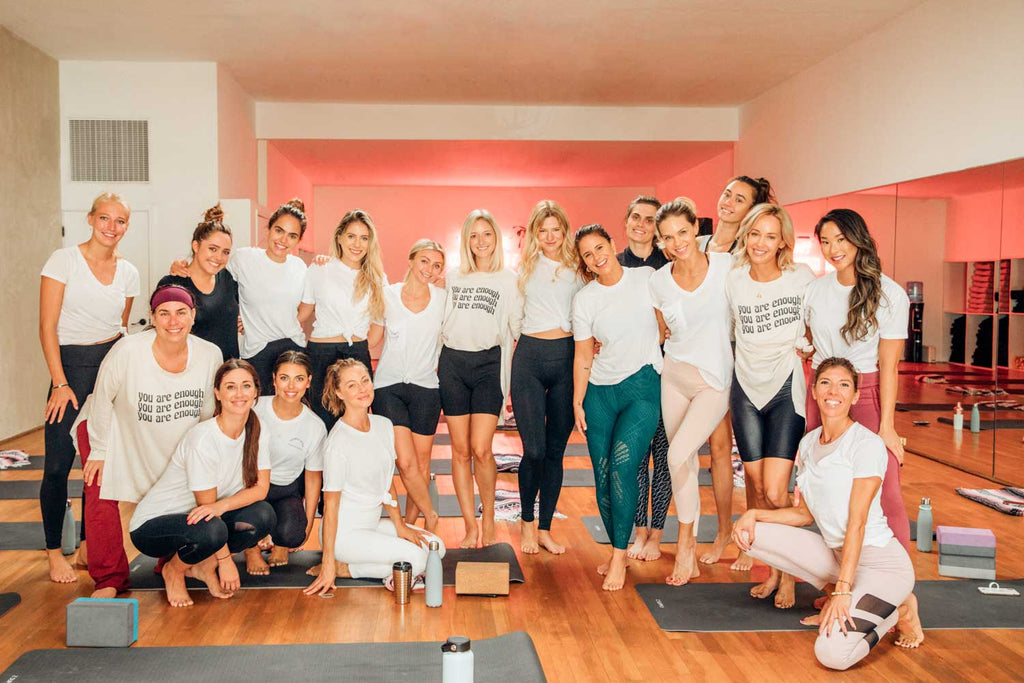 Fit 4 Prevention Yoga Event
On Saturday, October 19, we joined the Fit 4 Prevention movement with our partner,
Keep A Breast
, to raise awareness about breast cancer prevention through fitness and wellness. Our goal for the event was to gather donations for the amazing cause we support and to inspire our community to reduce their risk of being diagnosed with cancer. We hoped to achieve this by a focus on adopting a healthier, more active lifestyle in a way that sparks their inner champion.
The day was an empowering one, as we were all brought together to bring awareness to a cause that is near and dear to so many. We kicked off the activities at the self-discovery studio KNOCKOUT with a yoga + yoga nidra class taught by the lovely Lindsey Valdez that got us in tune with our mind, body, and spirit.
Our friends at Beaming graciously provided four of their best-selling juices for everyone, while GoMacro provided delicious healthy bites. 
The talented Karly Ryan provided crystal readings to give us insight and clarity, while our guests browsed our new cozy
Fall
essentials.
Karly Ryan, Diana Welham, and Jacqueline Smyth catching up and enjoying the
Fall
 styles.
 . 

Olivia McCarthy, Blake Healy, and Natalie Anastasia excited about their new Keep A Breast bracelets.