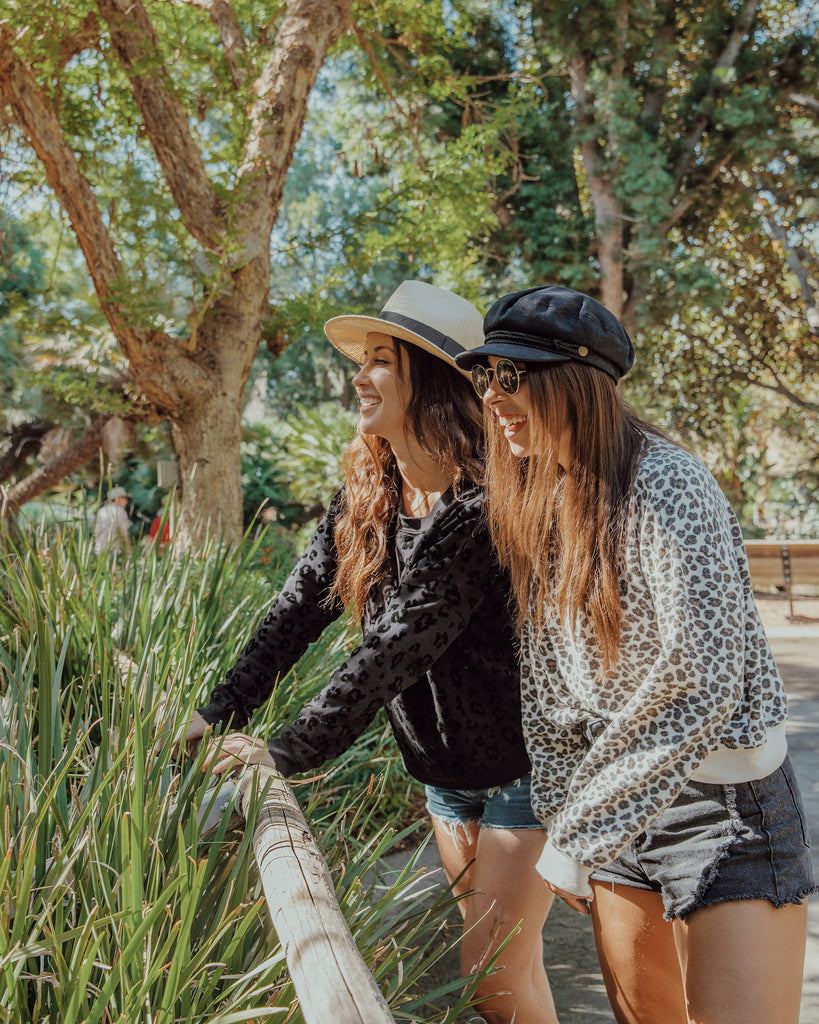 Into The Wild: San Diego Safari Park
Inspired by our partnership with Wildlife Alliance, we decided to venture down to the San Diego Safari Park to get up close and personal with the animals that have inspired some of our best-selling prints. 

First stop, going behind the scenes to learn more about our spotted friends. We can't get enough of this new fall leopard print in our signature Weekender and French Terry overalls.

You buy. We donate.
As the weather heated up, we opted for more transitional styles while we explored.
You buy. We donate.
What an experience! We loved learning about the Safari Park's conservation efforts and that our visit contributed to their efforts in saving these species for future generations. Want to visit? 
Click here
If you haven't heard about it yet, we partnered with Wildlife Alliance to support their efforts in protecting wildlife and forests around the globe. With the purchase of select animal print styles, we will donate a portion of sales. To learn more about Wildlife Alliance,
click here
.