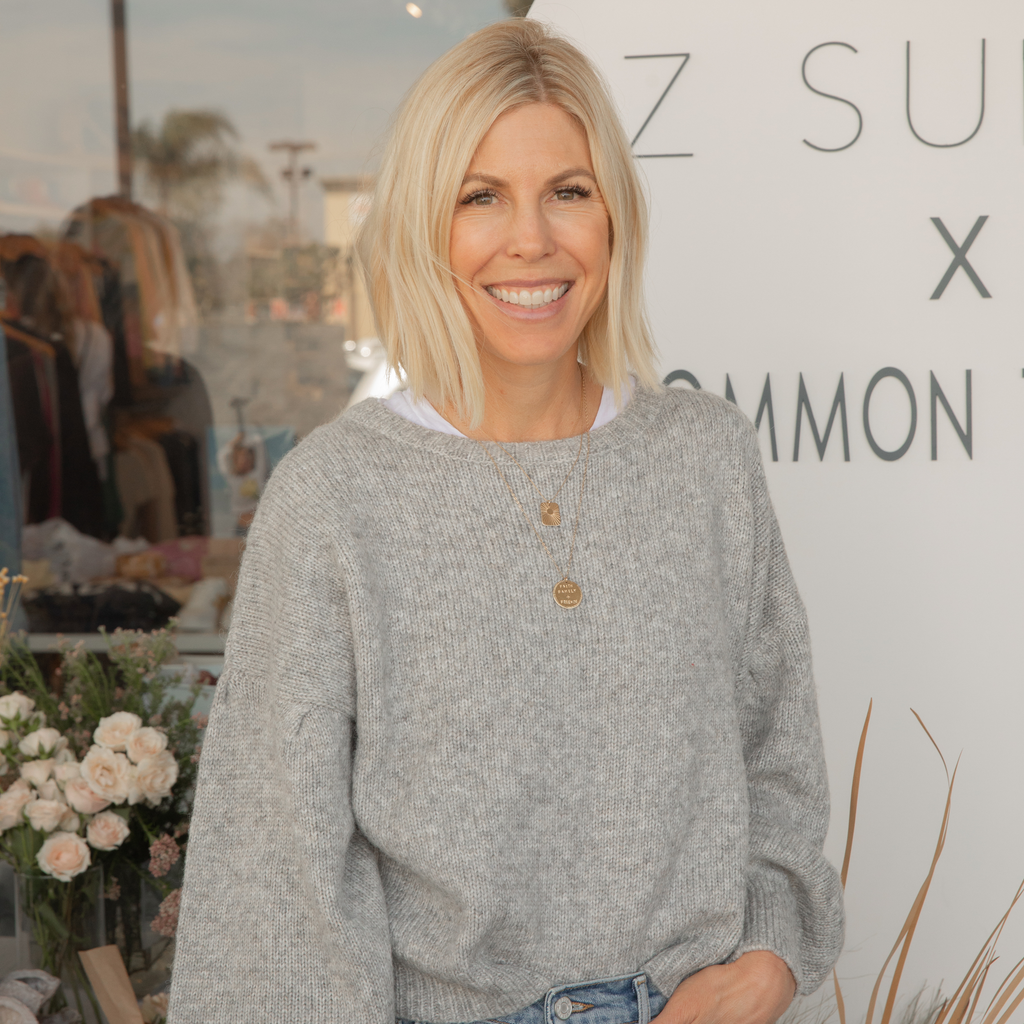 Women in Business: Stephani Clymer
Women's History Month is a time to celebrate the contributions of and advancements made by women in history and modern society. This year, we choose to honor the occasion by celebrating some of our favorite women in the Z SUPPLY community. These are women in business, women who lead, women that continuously inspire us each and every day.
This week, to kick off Women's History Month and to pay tribute to International Women's Day, we would like to introduce you to Stephani Clymer, the owner of Common Thread in Costa Mesa, CA. Learn more about her experience in business, her inspiration for life, and what makes her the strong, empowered woman she is today.
Why did you decide to go into business?
Funny enough, I had the idea in college. I worked for local boutiques in Tucson, AZ while going to the U of A, and I thought this is perfect! I will open a little store and enjoy a flexible schedule so that I can also be a mom. At the time, one small space that could help my family was my dream. In 2005, I wrote a business plan, secured an SBA loan, and opened the doors on January 2, 2006. We started out as a maternity boutique (I was 25 years old and not even married yet, but that is another story) and have evolved again and again! Over the years as sales grew, I chased more sales…and then, more. I loved learning new ways to market the business, connect with clients, and serve the community. I was finally able to hire one full-timer, and the realization that her livelihood also depended on this little business fueled my desire to grow and continue to help others. Our employees and customers make every single day incredible!
What do you find most rewarding about your work?
The relationships! I have learned so much about people over the years, and since, in a lot of ways, I grew up while running this store. I have learned that our differences make everyday so much more fulfilling. When I message my amazing Sales Team at the end of the month and tell them their bonuses, and they write back to say they could not imagine themselves working anywhere else, or they say I love love love my job...I mean, does it get any better?! This tiny dream is helping so many other women; it is almost hard to wrap my mind around how much more we can do!
What inspires you?
Watching women walk in this store and step outside of their comfort zones. Watching the women who work for Common Thread lift each other up. If I had to sum up these daily interactions in one amazing word, it would be brave. The brave women, who I am lucky enough to know, inspire me to be brave. 
What advice do you have for women out there?
Do not compare yourself to anyone else. Other people's opinions of you are none of your business. Those are my top two pieces of advice. As long as you are staying true to you and your values, you are on the perfect path. Keep going, because you are meant for greatness, and this world needs you just exactly as you are!
What is your current favorite Z Supply piece?
The Reverie Dress is probably my top choice, but it was hard to choose. I went with the Reverie, because every single woman can wear this and feel comfortable and amazing. Truly, you can be any size, wear it alone or layered; you can wear it pregnant; you can wear it at 20 and at 60. It is the every-woman dress, and we consider ourselves the every-woman store!
Read about our most recent launch event at Common Thread here.
Shop our Spring '22 Collection here.