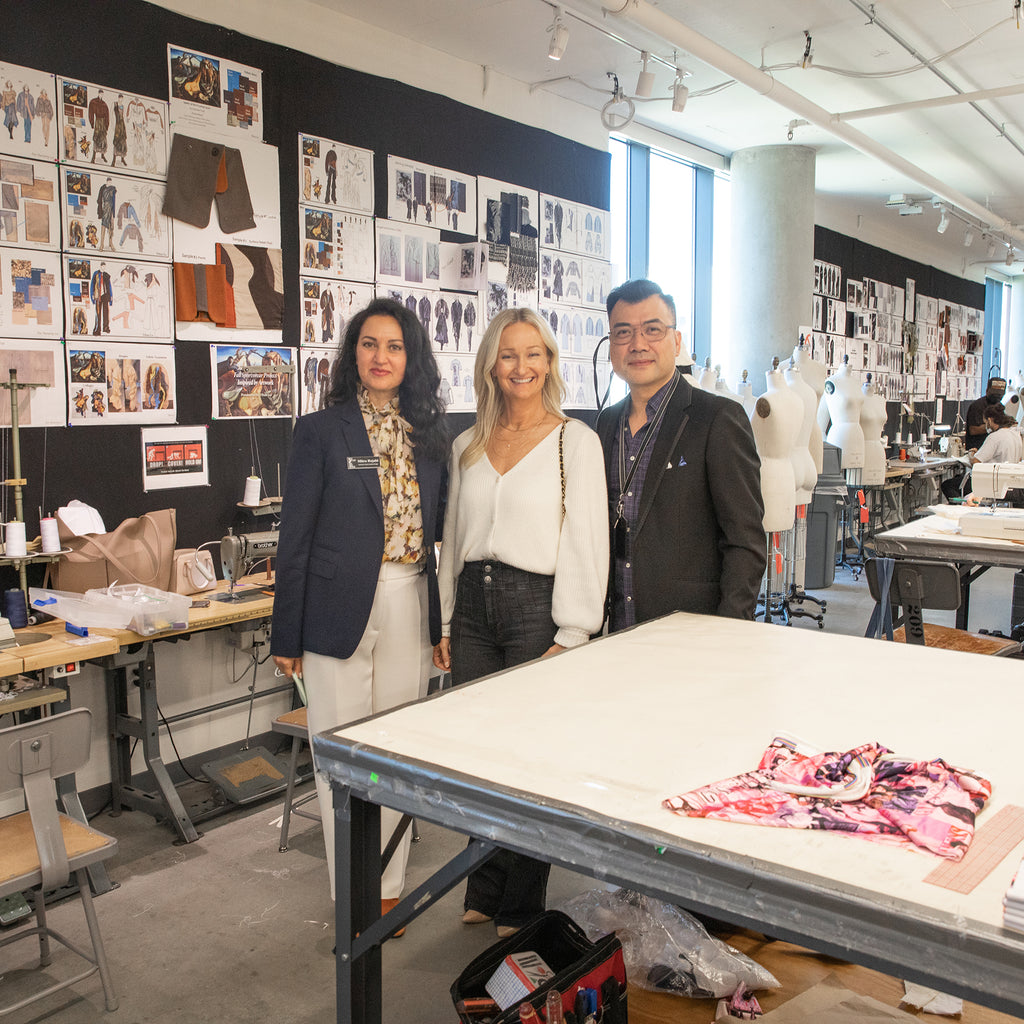 The Z SUPPLY Foundation Education Fund
Every holiday season, we take time to feel grateful for what we have and to focus on how we can do more for our community.
Last year, we raised $300,000 for the Z SUPPLY Foundation Education Fund to help students who are pursuing a degree in art, fashion design, and marketing.
The Z SUPPLY Foundation Scholarships were distributed to Otis College of Art & Design in Los Angeles, California State University, Long Beach, and the California College of Arts in San Francisco to create scholarships for students in their creative departments.
With your help, we were able to help 30 students pursue their passions and turn their dreams into a reality, and this past month, some of those students welcomed us onto their campuses and into their classrooms to give us a glimpse of the impact we've made so far.
We sat down with Otis College of Art & Design scholarship recipients Áine Schimmelman, Milo Grant Williams, Sophia Yunxian Li, and Isaac Peter Mocarski to learn more about the art they create and why they chose to pursue it.
From taking charge of their creativity to making positive impacts on the world, their passion for their chosen mediums was inspiring.
Áine showed us her innovative clothing designs that hit the runway in the most recent school fashion show.
Milo shared his interactive children's book that encourages human connection.
Sophia walked us through her product designs that are improving user experience.
Peter laid out various graphic design projects he's produced for charitable initiatives over the years.
With so much talent as students, we can only imagine the creative careers that lay ahead of them as they further hone their skills.
With their educational pursuits being an integral part of their creative journeys, we hope to raise another $300,000 this year to help even more students in their pursuit of higher education in the arts. This Black Friday, Cyber Monday, and Giving Tuesday, we'll be donating 100% of our sales* to fund scholarship programs and other education-based initiatives.
Help us reach this goal by spending it forward this holiday season.
Learn more about the Z SUPPLY Foundation, and check back later for more about our scholarship recipients.
*excluding taxes and shipping charges