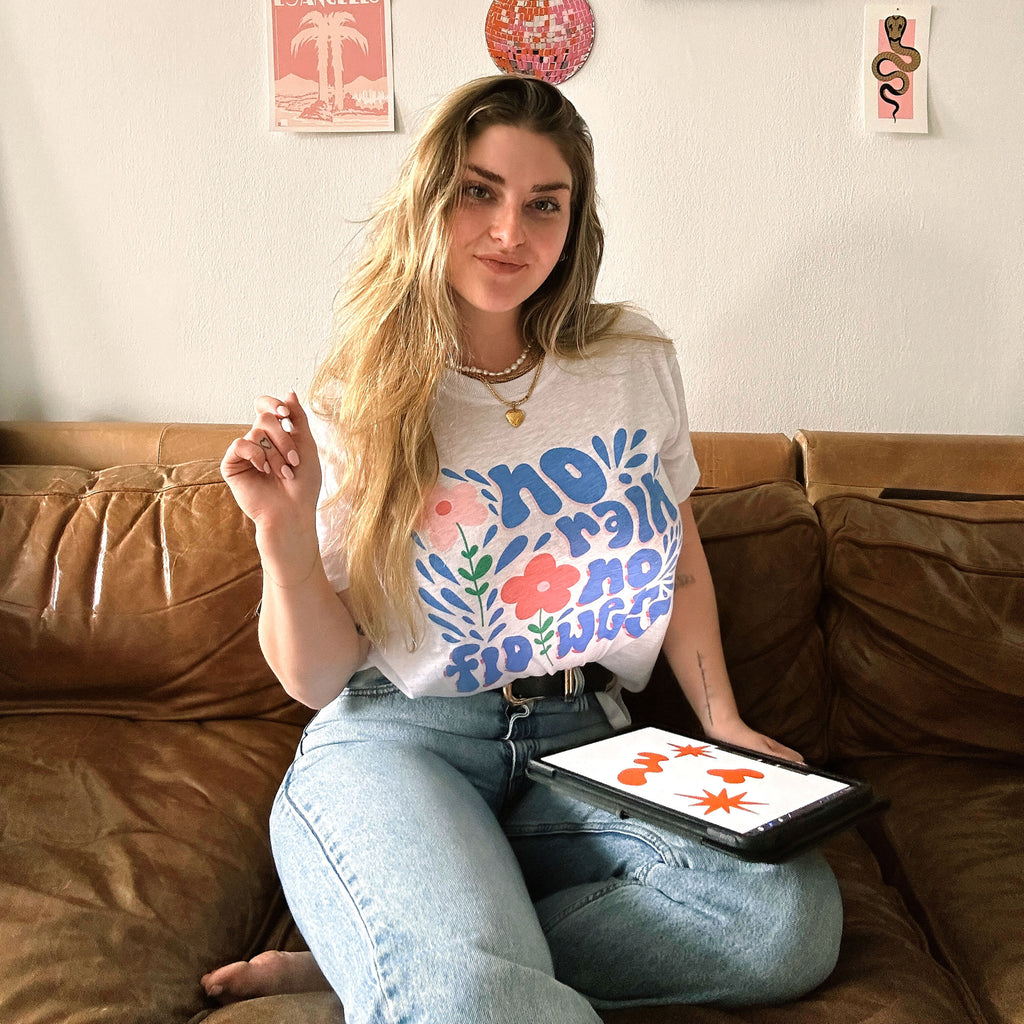 Meet the Artists: Kara Davis
The Z SUPPLY x Artist Series is a collaborative collection of limited-edition tees featuring original artwork by artists from across the country that give back. With any Z SUPPLY purchase from now until March 31st, you can donate to Inner-City Arts in support of arts education in the heart of Los Angeles.
Get to know one of the five talented female artists, what inspired her, and the story behind her collaboration tee.
Kara Davis
Kara Davis started her agency, Amuse Design Studio, after working a couple years at a design agency. She has always been drawn to bright colors, font pairings, and anything she could put her personal touch on. She grew up in Palos Verdes, California and is currently living in New York City.
What do you love about living in New York?
What I love most about living in New York is there's magic everywhere if you are present enough to notice it. Whatever it is that you're seeking is always available here, at any time of day, at any moment, if you're just open to it. So in short, the way I am able to feel present here.
What does your love of art stem from?
I have been making pretty things since I came out of the womb. For as long as I can remember, I have always loved creating. My dad is an artist so my love of art was nurtured from a young age. We'd cover the garage floor in sheets to not get paint all over the floor and spend all Saturday long painting huge canvases of acrylic paintings together. 
What inspires your work?
I'd say mostly color. I love bright bold colors and am constantly looking around, appreciating the way colors interact with each other, whether that be in a sunset or a coffee table book.
What is the meaning behind your tee?
No rain, no flowers means that you can't flourish without going through some challenges. The darker times in life can feel so hard and impossible to get out of, but once you're on the other side of them, it's always more beautiful and evolved than you could have ever imagined. It's all in the perspective.   
What is your connection to Z SUPPLY?
Z SUPPLY has used a few of my designs before! 
What does giving back mean to you?
Giving back to me means fulfillment—for both the people/organization I'm helping and for myself. There's a certain warmth in my heart that I get from helping others that can't be replicated.
Shop the Artist Series.