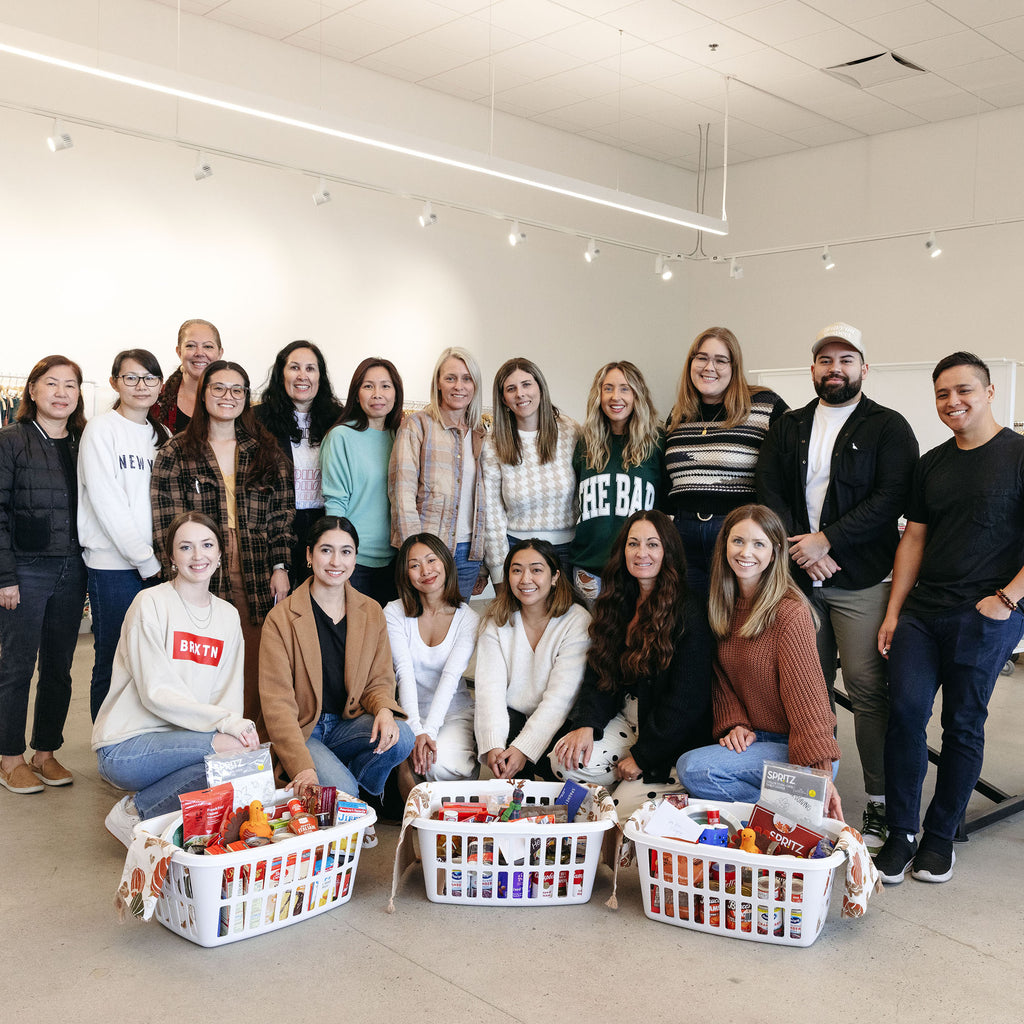 Z SUPPLY Foundation x Orange County United Way Thanksgiving 2023
This year, we continued our new tradition of kicking off the season of giving by teaming up with Orange County United Way to prepare Thanksgiving food baskets for local families.
We're so proud and fortunate to partner with Orange County United Way again. The work they've done in our local communities has helped countless people thrive by focusing on education, housing, health, and financial stability. 
With the funds provided by the  Z SUPPLY Foundation, the Z SUPPLY team purchased all the necessary food items to pack 20 Thanksgiving food baskets to feed 20 families in need around Orange County.
From essential ingredients to festive decorations, the groceries were purchased and brought back to Z SUPPLY HQ, so the 20 employees who volunteered could prepare each basket, full of classic Thanksgiving foods. We hoped to help each family have a memorable holiday. 
Through the Z SUPPLY Foundation, our employees have found a way to come together to connect with those in need and make positive change wherever we can. It's about real humans helping real humans, especially during the times they need it most.
Learn more about the Z SUPPLY Foundation and our give back initiatives.