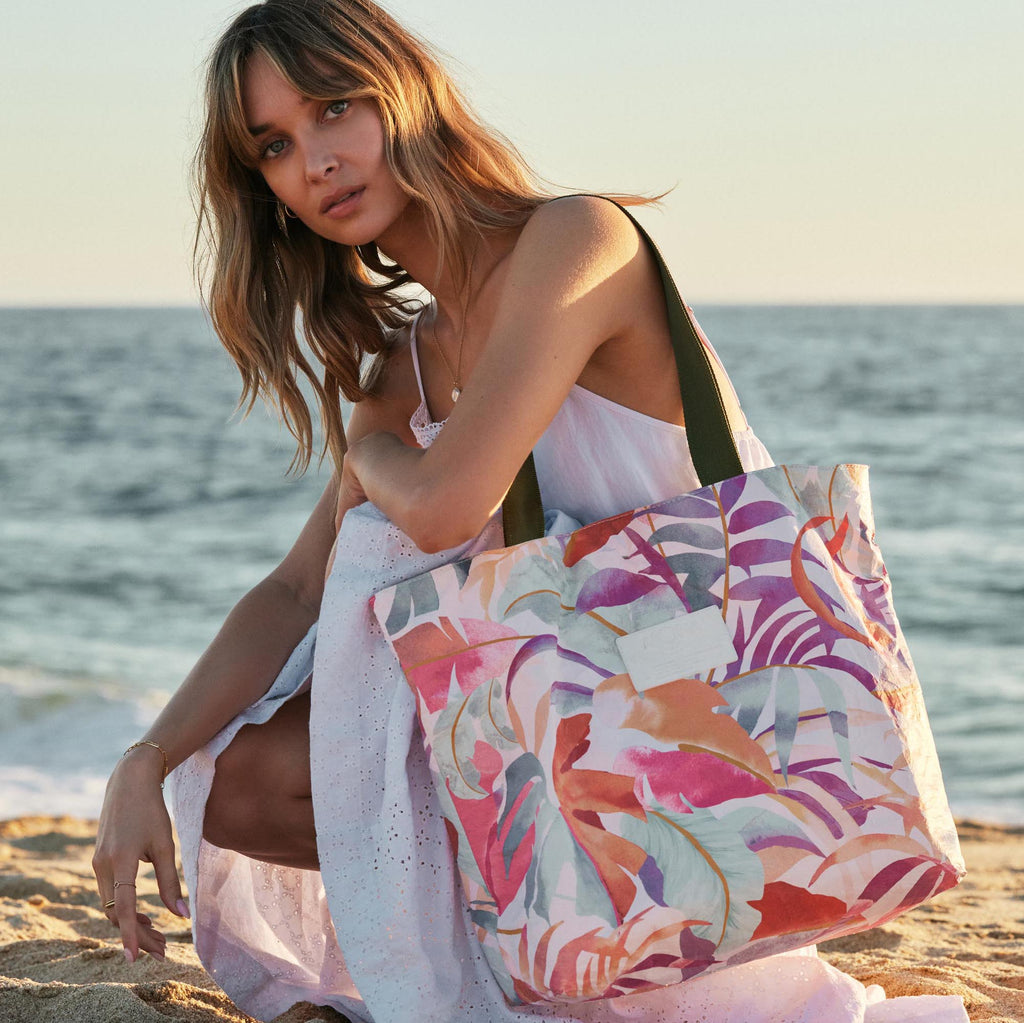 The Cabo Dream Collab by Z SUPPLY x ALOHA Collection x Slowtide
Last year, we had a vision for a collaboration that would amplify our resort collection and better meet our customer's packing and lifestyle needs. In order to accomplish this, Z SUPPLY decided to partner with our longtime, like-minded friends at ALOHA Collection and Slowtide to create a collection that combined purpose, sustainability, and functionality for 2023.
ALOHA Collection is a California-based lifestyle brand with Hawaiian roots that was born out of a love of adventure, travel, and the ocean. With their SPLASH-PROOF®️ technology, they have been our team's go-to bags for the pool, beach, and every vacation we go on.
Slowtide is a collaboration of three friends who wanted to convey their lifestyle through unique, sustainable products that are both exciting and meet their daily needs. Blending design and functionality, their beach towels have been a household staple for our team members for many years.
Introducing The Cabo Dream Collab
Bring a little slice of paradise wherever you go with this new collaborative collection of resort essentials featuring colorful, lush botanicals, and a vacation state of mind.
With ALOHA Collection's water-resistant SPLASH-PROOF® technology and Slowtide's love of the beach and commitment to using sustainable materials, we created a paradise-inspired, beach-loving capsule that can follow you to your home or next destination.
Z SUPPLY's newest resort styles include breezy fits and layers reminiscent of a tropical daydream. The Bed to Beach Palm Kimono and pieces featuring the Cabo print were designed for ultimate comfort and effortless dressing whether you're on vacation or planning that next adventure. 
The ALOHA Collection-exclusive Cabo Day Tripper Tote and Cabo Small Pouch are made using ALOHA Collection's special SPLASH-PROOF® material, designed to protect items against splashes, spills, and weather. The tote is a do-anything, go-anywhere bag, and the pouch is the perfect size to use as a wet bikini bag. 
Add even more bright tropical vibes to your beach day with the Cabo Beach Towel. Ultra-soft and absorbent, this lively towel from Slowtide is artfully designed using 100% sustainably sourced cotton. 
The Day Tripper Tote is a bestseller for a reason, and now, it comes in the new East Cape print. This super versatile beach (and beyond!) bag, along with the East Cape Small Pouch, is also made using ALOHA Collection's special SPLASH-PROOF® material in Z SUPPLY's neutral palm print. 
Shop the collaboration before packing for your next getaway.