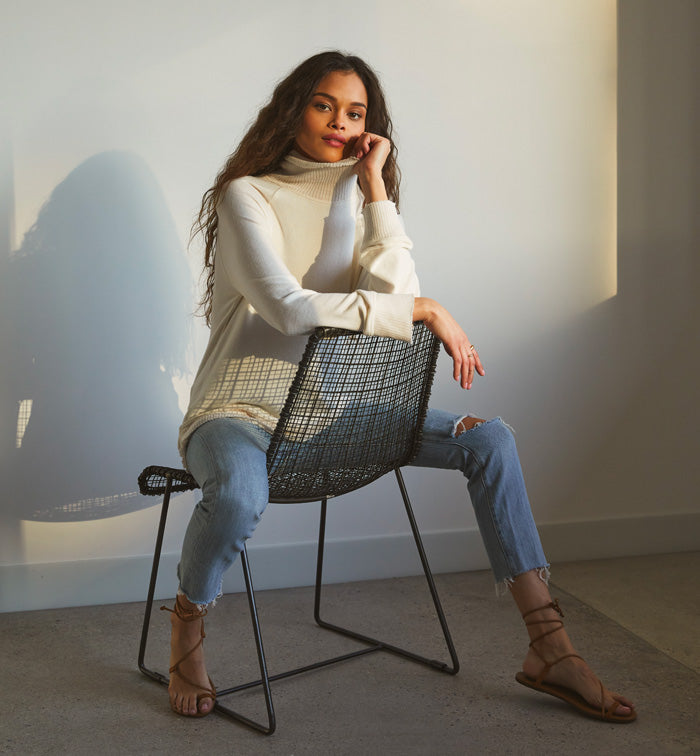 We know how much you enjoy your sweaters, and with the right care, you can keep them looking fresh no matter how much you wear them. We've put together a care guide to help you get the most out of your much-loved knits. Check out our Sweater Care Guide below. 
1.
We recommend washing your sweaters every 3-5 wears. Washing can be harsh on the delicate fibers, so the longer you can go between washes, the better. Love your sweater!
2.
Body oil and deodorant can be hard on knits and wear them down over time. To help keep your sweater looking like new, wear a cami or tee underneath as a protective barrier. 
3.
Using a steamer in between washes will help deodorize and sanitize with minimal wear on the fibers. Your sweater will thank you! 
4.
Always use cool or cold water and mild detergent on your sweaters. Hand washing is best, but if you must machine wash, use the hand wash or gentle cycles. Treat your sweaters well and they will return the favor! 
5.
You may be tempted to hang your sweaters, but always lay them flat to try. This prevents stretching and helps the sweaters keep their shape. 
6.
Once your sweaters are dry, you should avoid hanging them up and instead fold your sweaters on a shelf or a drawer to prevent stretching and loosening of the knit.
7.
Whenever you are storing your sweaters for an extended period of time, be sure to use an airtight bag or container to prevent months or dust from getting them. Adding cedar or a pouch of lavender will further protect and maintain the integrity of your sweaters while they are not being used. 
8.
Pilling is inevitable, but you can remove this normal wear and tear with a sweater shaver or cheap razor. This will extend the life and refresh your sweaters for many more wears.