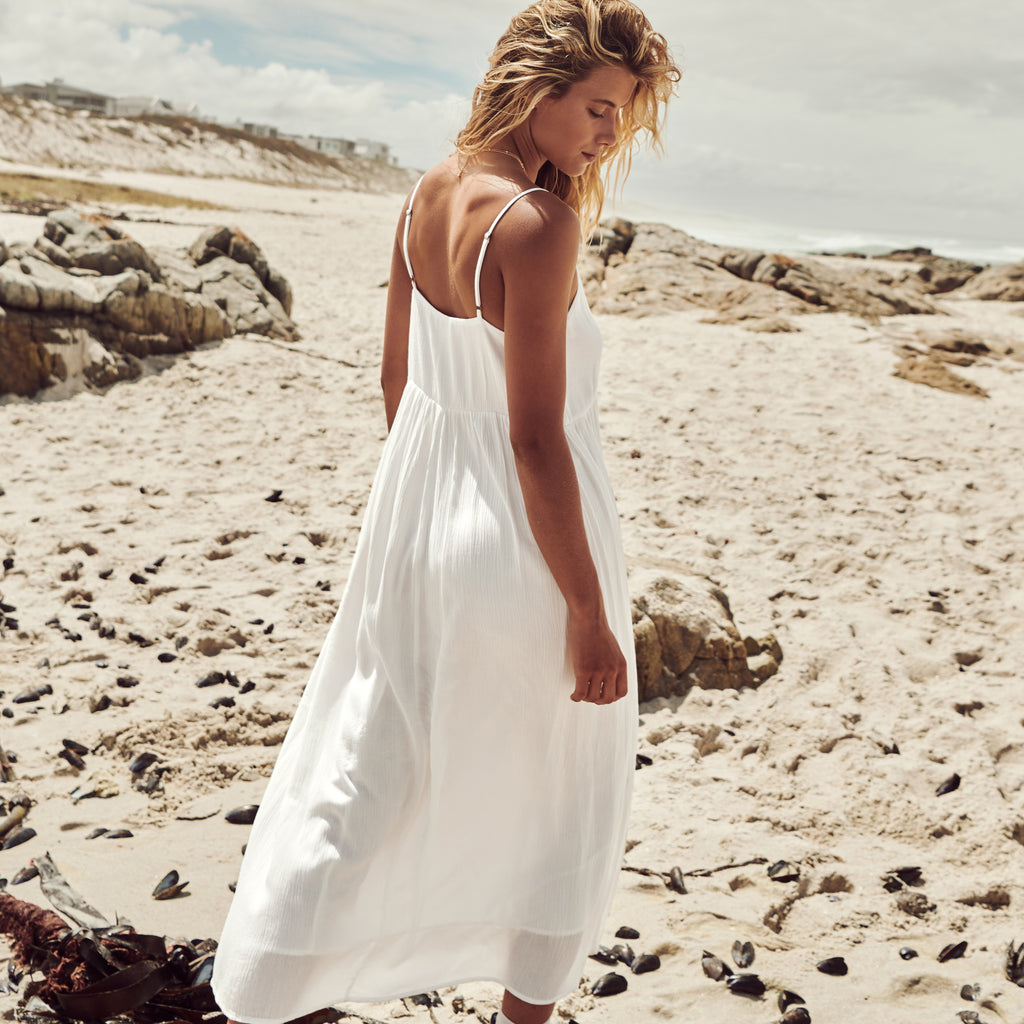 Spring '22: Between Sea and Sky
When we first started designing our Spring 2022 Collection, we looked towards Mother Nature and were inspired by the colors of the sun.
We observed the warm, neutral tones of the Earth against the blue, aqua hues of the sky and sea, and from that, we found our spring palette for bright, sunny days.
Next, we explored the lightest of fabrics and the softest of textures to make our vision come to life while providing superior comfort to those who would wear it. We also expanded our assortment to knits and wovens to put together the most versatile collection yet. 
Inspired by the coast, we created classic pieces with modern touches.
From tops to dresses, each piece is simple yet sophisticated. 
The Ellen Rib Tank is the everyday essential for every woman's closet, and the Lalo Striped Button Up Top is the layering item for any casual outfit.
The Atlas Midi Dress provides a feminine silhouette, and the Malibu Stripe Sweater Dress provides a subtle pop of color. 
Finally, we packed our bags for South Africa, the coastal backdrop that would be the perfect complement to our Spring 2022 Collection. We took in the clear skies and calm seas as we basked in the warm sun for an unforgettable photoshoot, ready to welcome the new season.
From California to Cape Town, we invite you to start fresh with us this spring.
Shop our Spring 2022 Collection now.