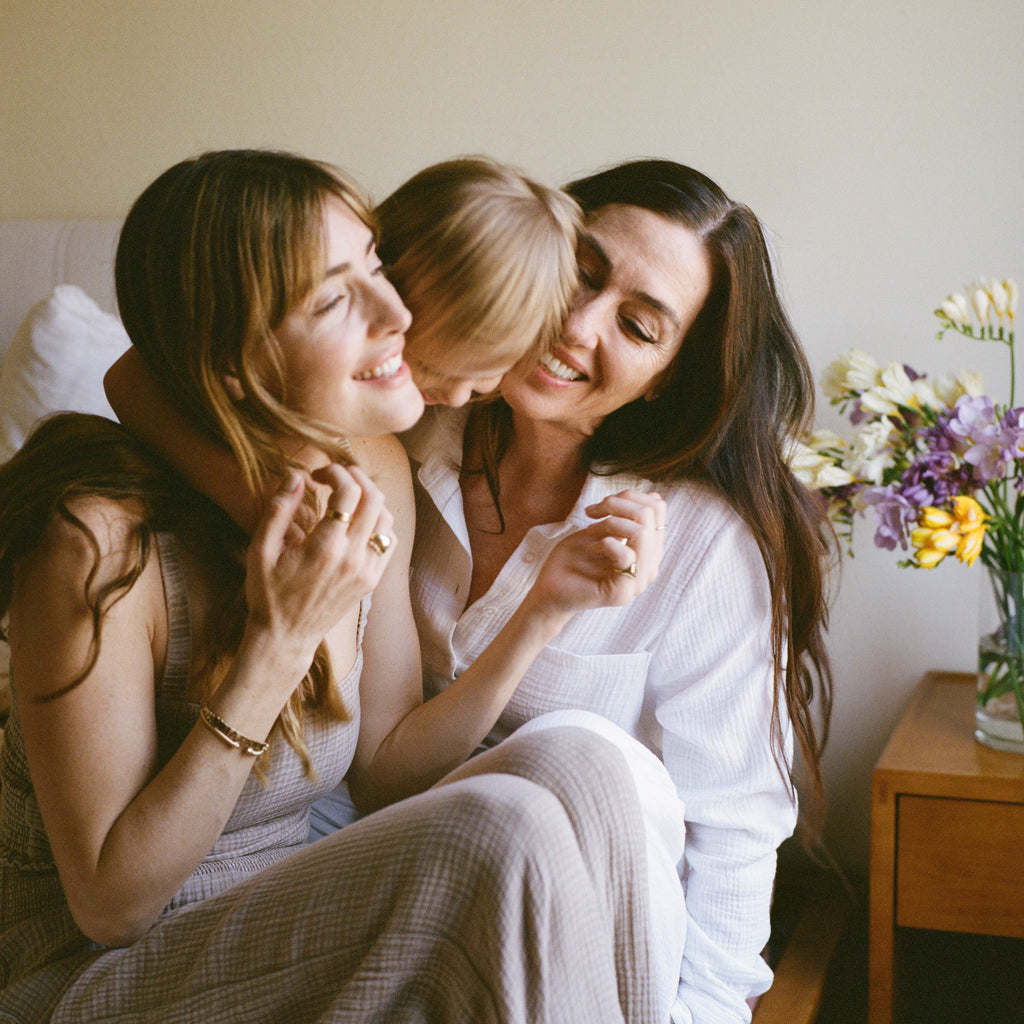 Mother's Day with the Labelle Family
For Mother's Day this year, we choose to celebrate the generations of women who make the world go round. From mothers to grandmothers, sisters to aunts, and all the motherly figures in our lives, we would not be who we are today without them.
To honor these beautiful, strong women, we wanted to capture the love and affection that pass between generations in each and every family, and we were fortunate enough to be invited into the Los Angeles home of actress, producer, and model Juliette Labelle to photograph her, her daughter Maxime, and her mother Laura Labelle.
Located in Beachwood Canyon, Juliette's home is the epitome of style and taste. From the kitchen to the bedroom, we could feel the warmth of a loving family home.
At 2 years old, Maxime had an infectious, youthful energy that brought smiles to our faces and laughter to every room. She was quick to win over our hearts the moment we stepped foot in her playroom.
It was wonderful to witness the friendship between mother and daughter with Juliette and Laura. With every inside joke and intimate moment, it became more and more clear that they are truly best friends.
Thank you to the Labelle family for welcoming us into your home and for sharing these moments with us. We wish you and your family the happiest Mother's Day.
If you are looking for a special Mother's Day gift this year, shop the Mother's Day edit, featuring the Labelle family.