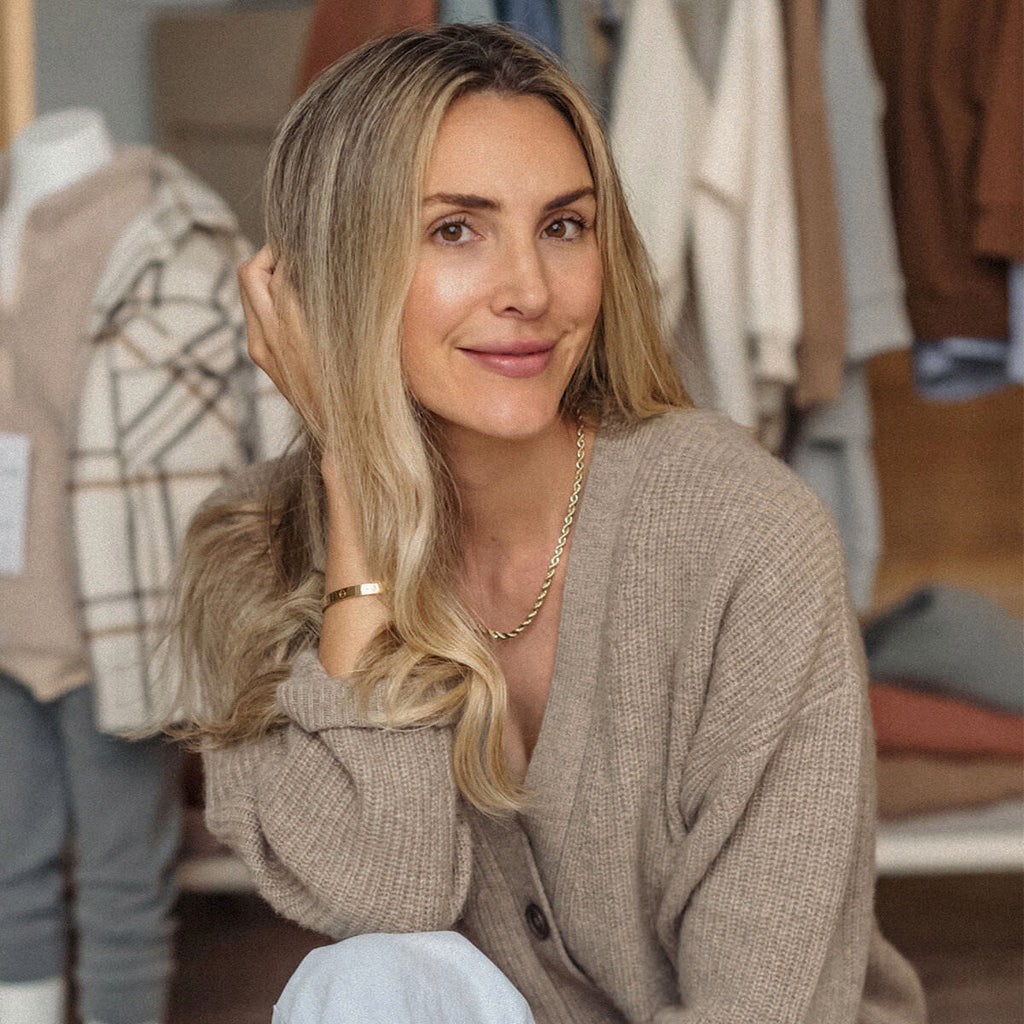 Meet Our Makers: Baby Barn
Brian Scott and Jennifer Hochstadt are the founders of Baby Barn and find inspiration in their everyday lives. Being parents, they know exactly what their littles want to wear and, more importantly, what would be accessible and comfortable. The collection draws inspiration from mother nature's natural color palette of soft earthly, soothing tones. Learn more about how they created a unique basics baby collection with a fashion forward edge. 
Tell us about yourself and what inspired you to start your own business.
We are both parents and have a love for neutral, easy-to-wear clothing for little ones. We found that it was hard to find a single place that offered quality, affordable and aesthetically pleasing items, so... Baby Barn was born! 
What makes your brand stand apart from others?
We try to keep our price point low, but still offer quality items. We also offer "bundles" where customers can purchase a bundle of mix-and-match items for ultimate savings and fashion forward looks.
Share your proudest moment as a small business-owner.  
Being tagged by our amazing customers! Seeing their littles in our clothes makes us so happy.
What have you learned most about yourself through the process of building a brand?
How to lean on one another in a partnership. I've learned that I truly love the creative side of the business, while Brian is an ace at logistics and management. 
What advice would you offer to someone else looking to start their own business?
Go for it! It's not easy, but very rewarding. You never want to look back 50 years from now and wish you would have gone for it- even if it doesn't work out, you know you tried! 
How do you relax, refresh, and reinspire yourself?
Jennifer: Putting my phone away and being in the moment with my kiddos. I try to soak up their little voices and snuggles. Seeing the world through their eyes is always inspiring. 
Why did the Z SUPPLY Marketplace feel like a good fit for you?
We feel like Baby Barn and Z SUPPLY share such a similar aesthetic and we are so honored to be included! 
Shop Baby Barn and other Marketplace finds here.