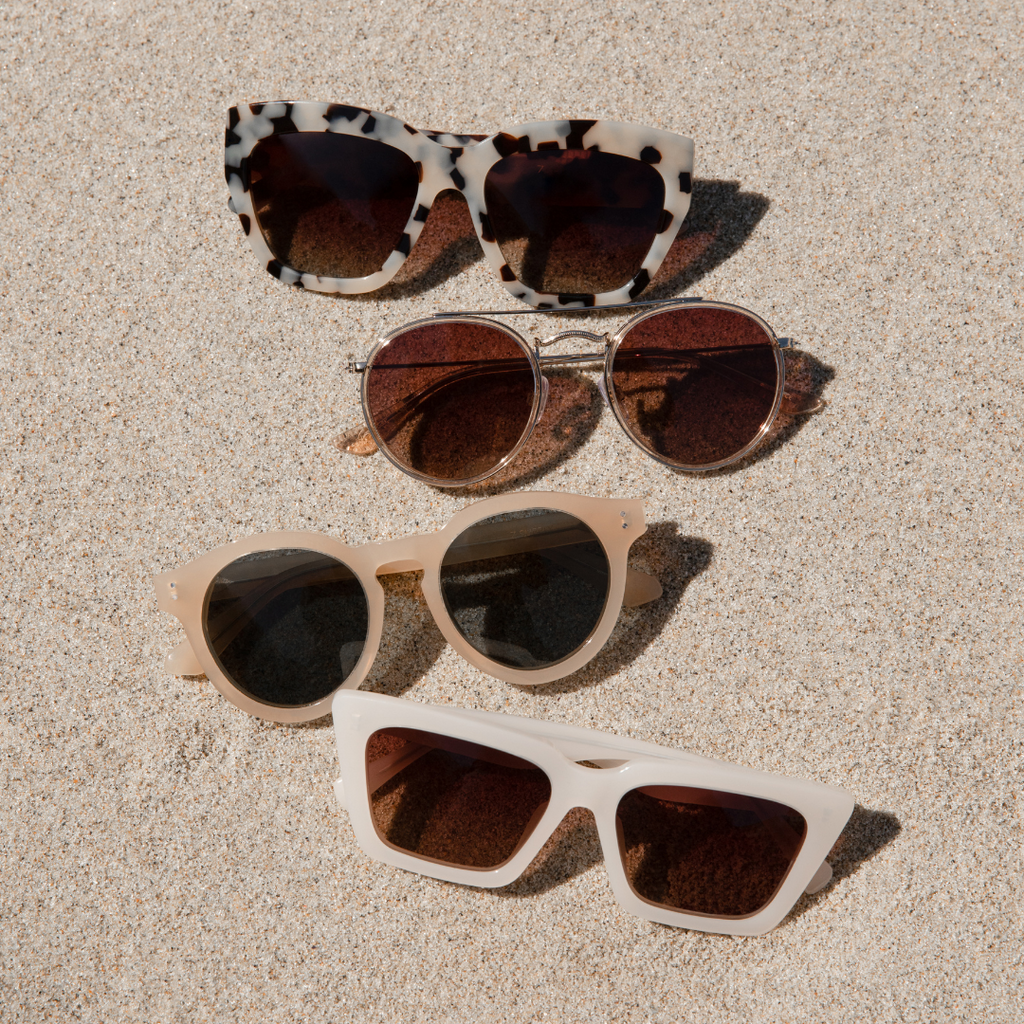 Everything You Need to Know About Z SUPPLY Eyewear
Summer is coming, and you are in need of new sunnies. Luckily, Z SUPPLY Eyewear just launched, and there are 16 styles with quality frames and polarized lenses to choose from, but you don't know where to start.
We suggest you take our quiz to find the perfect pair, but if you want more options, you can start by considering the styles that are best for your face shape. 
Shape
First, you will need to figure out what your face shape is. There are four face shapes: square, round, heart, and oval.
For square, we recommend the Rooftop, Bright Eyed, Everyday, Love Sick, and Feel Good. For round face shapes, we recommend the Everyday, Drop Off, Lay Low, Incognito, and Out of Office. 
For heart, we recommend the Panache, Traveller, Lunch Date, Sun Seeker, and Escape. For oval, we recommend the Bright Eyed, Rooftop, Panache, and Driver, and Feel Good.
Fit
Whatever your face shape is, you also have to decide which fit you would prefer. Your options are narrow, just right, or oversized.
Color
Next, what colors or patterns are complementary? Our sunglasses come in a range of colors and tones to fit every mood or occasion. Colors include black, pink, champagne, grey, gold, and taupe while patterns include tortoise and rose quartz.
Style
Finally, you need to consider your personal style. Our entire collection blends classic style with all-day comfort, and each pair can elevate your everyday looks. Are you more casual, trendy, dressy, classic, fun, or minimal? We have it all, and you do not have to limit yourself to just one.
Care
Now that you know which pair, or pairs, you want, it is important that you care for your new sunglasses properly.
Always store your glasses in the case and wipe them with the microfiber cloth provided. To clean your sunglasses, rinse them in warm water. Dry using a clean, soft, absorbent cloth. Do not use paper-based products to clean your lenses. Do not use abrasive cleaners, soaps or detergents that may leave a deposit on the lens. 
Additionally, please use care when using sunscreen as certain types may damage the coating on the frame and lenses. 
Shop the Z SUPPLY Eyewear Collection now.