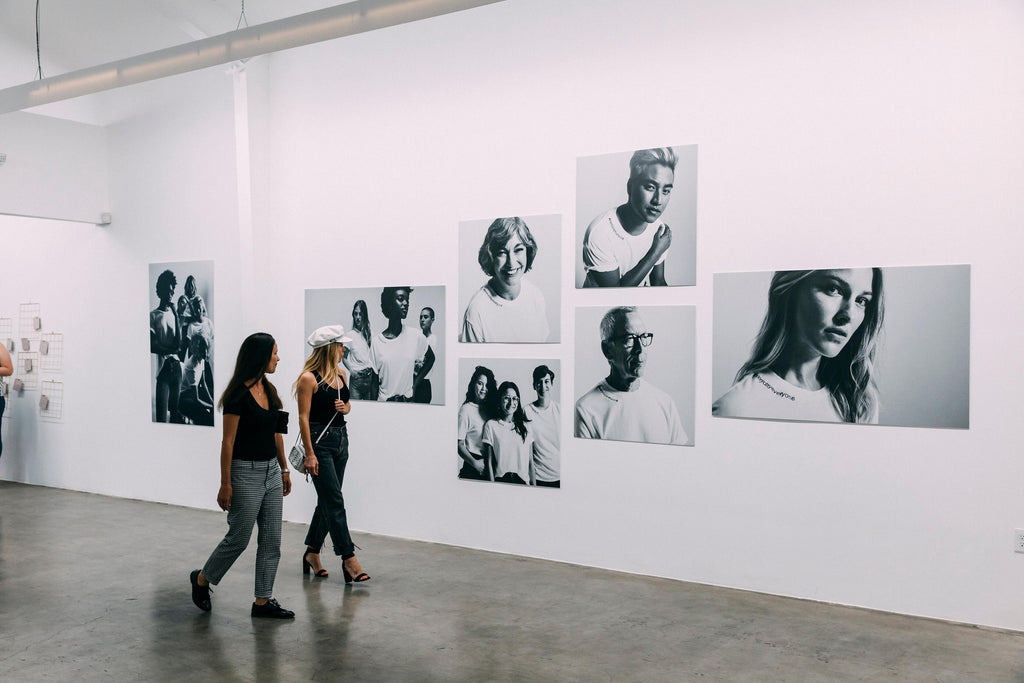 Everyday I Everyone Launch Party: Art Gallery
As we design new collections, we take our inspiration directly from you: real, on-the-go, lovers of comfort. So much so, that we go beyond creating simple, effortless styles — we design a line of essentials that are made to wear every day, by everyone.
This is what inspired our #everydayeveryone tee.
To launch our campaign we decided to share the strength to our story while helping others restore the strength to theirs. How are we doing this? Well...
100% of the proceeds will be donated to The Exodus Road, a not-for-profit organization fighting local and global human trafficking. With over 900 survivors rescued and over 400 offenders arrested, this organization empowers the community to fight, rescues individuals, and uses technology to conduct investigations.
Our launch party was hosted at the Jason Vass gallery for contemporary modern art in downtown Los Angeles. There, attendees were able to directly donate to the charity, browse our black and white series of photographs, watch a short film by The Exodus Road, grab drinks, and buy the tee itself.
Our goal is to raise $10,000 to fund The Exodus Road's efforts and it all starts with you. Not only will all the proceeds of the tee be donated, but also, if you take a pic with our tee and tag us on social (#everydayeveryone), will we donate an additional $5.