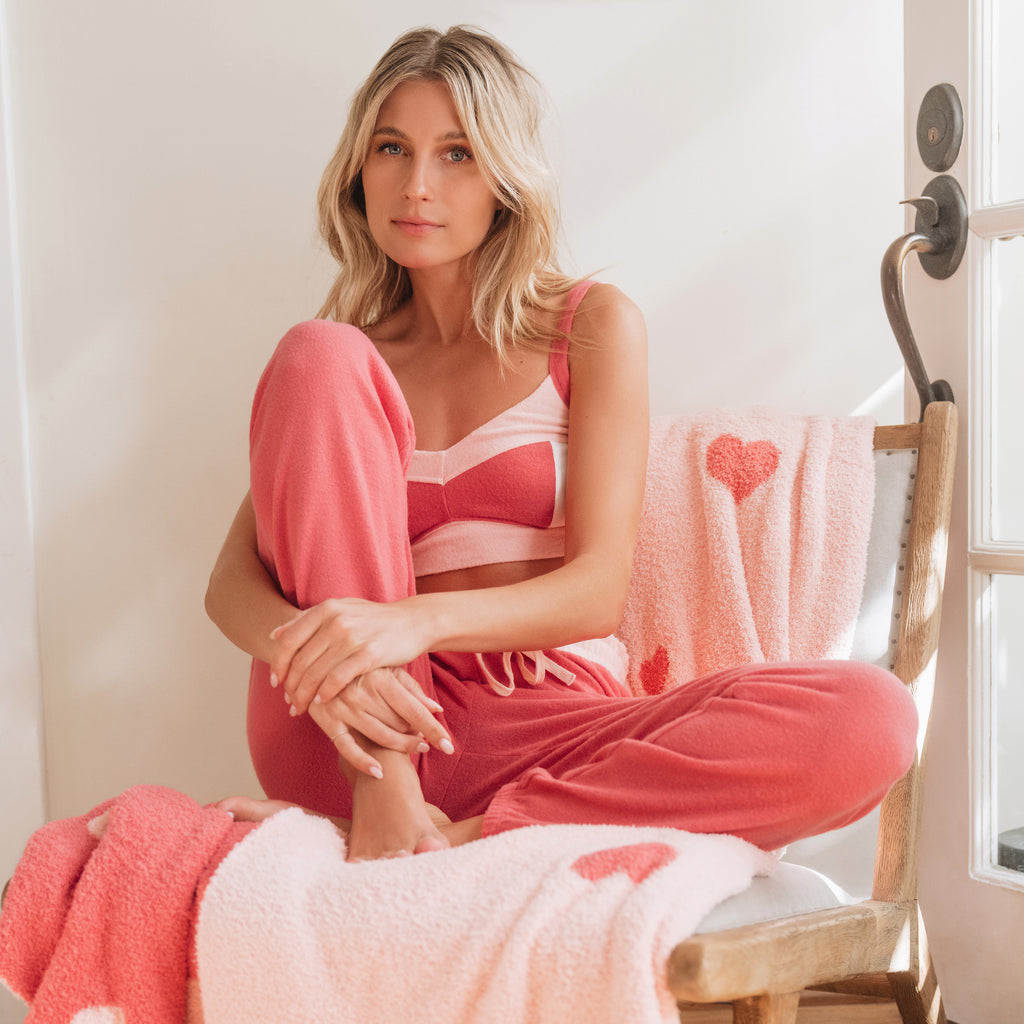 A Self-care Guide to Valentine's Day
It might sound like a cliché, but learning how to love yourself is the key to learning how to love others and teach others how to love you. There's no greater love than self-love, and there's no better time to prioritize it than Valentine's Day! Whether you're planning on spending the day alone, with a partner, or with friends, here are a five ways to put yourself first.
1. Choose who you want to spend the day with
With all the Valentine's Day hype, sometimes skipping the reservations and expectations can be more fun. Just want to be alone? Don't be afraid to say so! Would rather have a day with your mom or BFF? Go for it. Taking care of yourself means letting go of feeling obligated to others at the cost of your happiness. 
2. Get cozy and comfortable
If dresses and lingerie aren't your thing, you're not alone. Opt for something you can comfortably hang out on the couch, eat takeout, and binge-watch your favorite show in. Equally parts cute and cozy, our made-to-match, love-inspired lounge sets are the perfect way to feel festive without sacrificing comfort. 
3. Pamper yourself from head-to-toe
Pampering yourself isn't just good for your body; it's good for your mind and soul. Take some time to unplug with a bubble bath and glass of wine, do a face and hair mask, and give yourself a much-deserved manicure and pedicure. Better yet, book a day at the spa to really find your zen. You'll feel a renewed sense of gratitude towards yourself. 
4. Treat yourself to your favorite foods
Food is its own love language, one we tend to enjoy sharing with others, so we save cooking our favorite meals or going to our favorite restaurants for others. Maybe it feels like cooking just for yourself is too much work, but we promise you're worth it! Think of that comfort food you're constantly craving, pick up the ingredients, and cook it just for you—or enjoy it from that fancy restaurant you've been eyeing.
5. Do what helps you de-stress
Since we're the ones we so often overlook, taking care of our stress levels isn't always at the top of our priority lists. Think about the things that really help you remove stress from your life, even for just a moment. For some, that's an art class. For others, it may be a beautiful hike or shopping their favorite brand (i.e. Z SUPPLY). Do whatever it is that brings you peace of mind and a refreshed feeling. 
However you choose to spend your Valentine's Day, we hope it's filled with love—especially from you, for you. Happy Valentine's Day!
Shop the Valentine's Day Edit.