NOT
JUST
ANY
FRIDAY.
We're sitting out this Black Friday to give thanks
to our local retailers and show our support.
Join us by shopping locally today.
Our site will be available for shopping
again tomorrow, November 30.
In addition, we will be giving thanks in the form of donations
to charities we hold close to our hearts.

Show your support and donate.
GIVE
BACK

The national CASA/GAL Association, together with state and local member programs, supports and promotes court-appointed volunteer advocacy so every child who has experienced abuse or neglect can be safe, have a permanent home, and the opportunity to thrive.
DONATE NOW

The mission of Breast Cancer Angels is to provide financial and emotional assistance for individuals and their families as they are going through breast cancer treatment.
DONATE NOW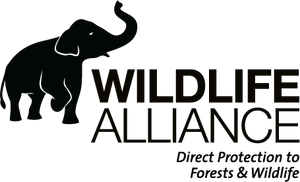 Wildlife Alliance is at the forefront of direct conservation action. Thanks to your donation, our team is able to successfully carry out frontline programs that have protected some of the world's most threatened forests and wild species.
DONATE NOW